Washington D.C. native and recent Dreamville/Interscope signee, Ari Lennox, released her highly anticipated EP, PHO.

"Sometimes women are put in this box where we're only supposed to talk about certain things," the 25-year-old singer-songwriter explains. "I want to be braver and riskier. I think people want to hear that kind of honesty and frankness."

Inspired by some of the greatest female vocalists of all time: Ella Fitzgerald, Billie Holiday, Minnie Riperton and Whitney Houston, Lennox modestly describes her own voice as "vulnerable and soulful; imperfect but pretty."
Ari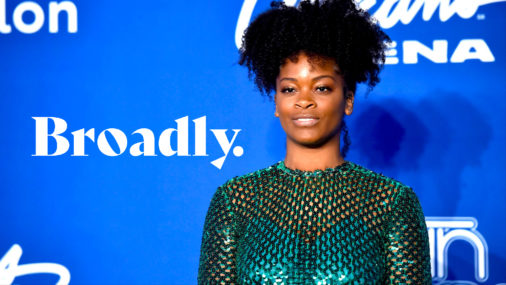 Ari Lennox for Broadly
Ari answers quick-fire questions about her upcoming debut album, favorite throwback songs, and food vices.
Do you have any pets? Yes, my baby, Galactus. He's an Akita and he pisses all over the god damn floor. He's an American Akita but they're originally bred from Japan, they were bred to attack bears. He's fuzzy and bushy.
Link – Ari Lennox on DC Cheesesteaks, The Sims, and Sad Disney Movies