Washington D.C. native and recent Dreamville/Interscope signee, Ari Lennox, released her highly anticipated EP, PHO.

"Sometimes women are put in this box where we're only supposed to talk about certain things," the 25-year-old singer-songwriter explains. "I want to be braver and riskier. I think people want to hear that kind of honesty and frankness."

Inspired by some of the greatest female vocalists of all time: Ella Fitzgerald, Billie Holiday, Minnie Riperton and Whitney Houston, Lennox modestly describes her own voice as "vulnerable and soulful; imperfect but pretty."
Ari
Waste My Time - Ari Lennox
Ari checks in for therapy for the latest visual from 'Age, Sex, Location'.
Listen to the album here
Ari Lennox Performance On The Tonight Show With Jimmy Fallon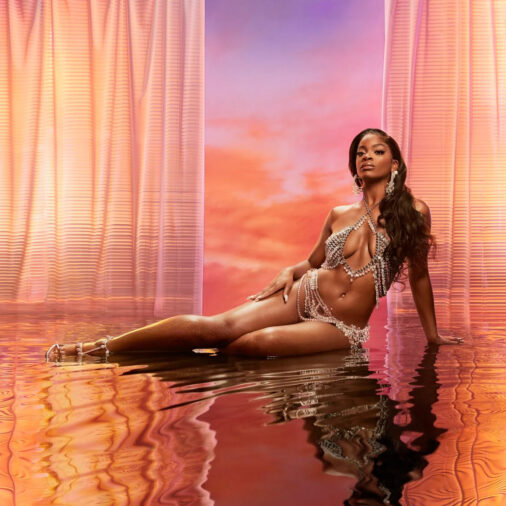 age/sex/location
Ari Lennox looks to sweep the world of R&B Soul off its feet again with her sophomore outing age/sex/location. With Jermaine Dupri and Bryan-Michael Cox, and more. Age/sex/location is a stellar entry point for new fans eager to dive into the creative mind of Ari.
Hoodie - Ari Lennox
Here's the video for Ari's new release "Hoodie" directed by Mez for Heirs. The album 'Age / Sex / Location' coming September 9th.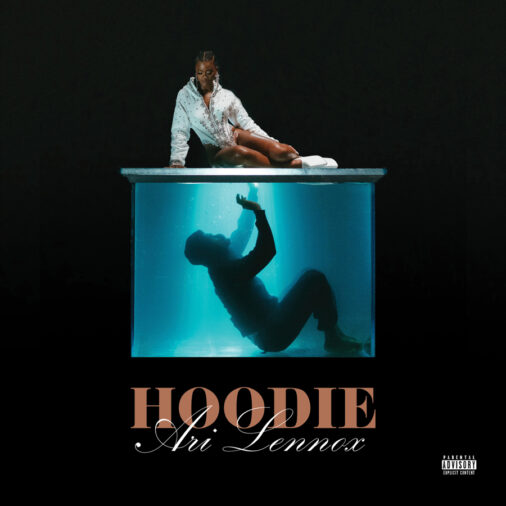 Ari Announces New Single 'Hoodie' Dropping Friday 8/2
Ms. Lennox is coming on Friday with her new single 'Hoodie' produced by Elite.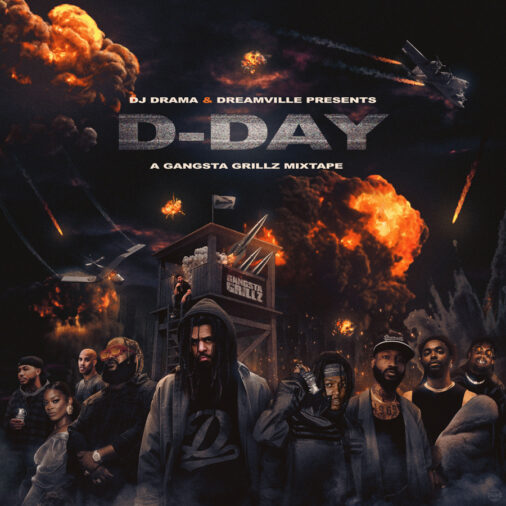 D-Day: An Gangsta Grillz Mixtape
Surprise Ya'll, we linked up with D.J. Drama to drop a Gangsta Grillz right in time for the fest.The whole Dreamville roster is here with features from Kenny Mason, Sheck Wes, 2 Chainz, Ferg,G. Perico, Reason, Young Nudy and of course DJ Drama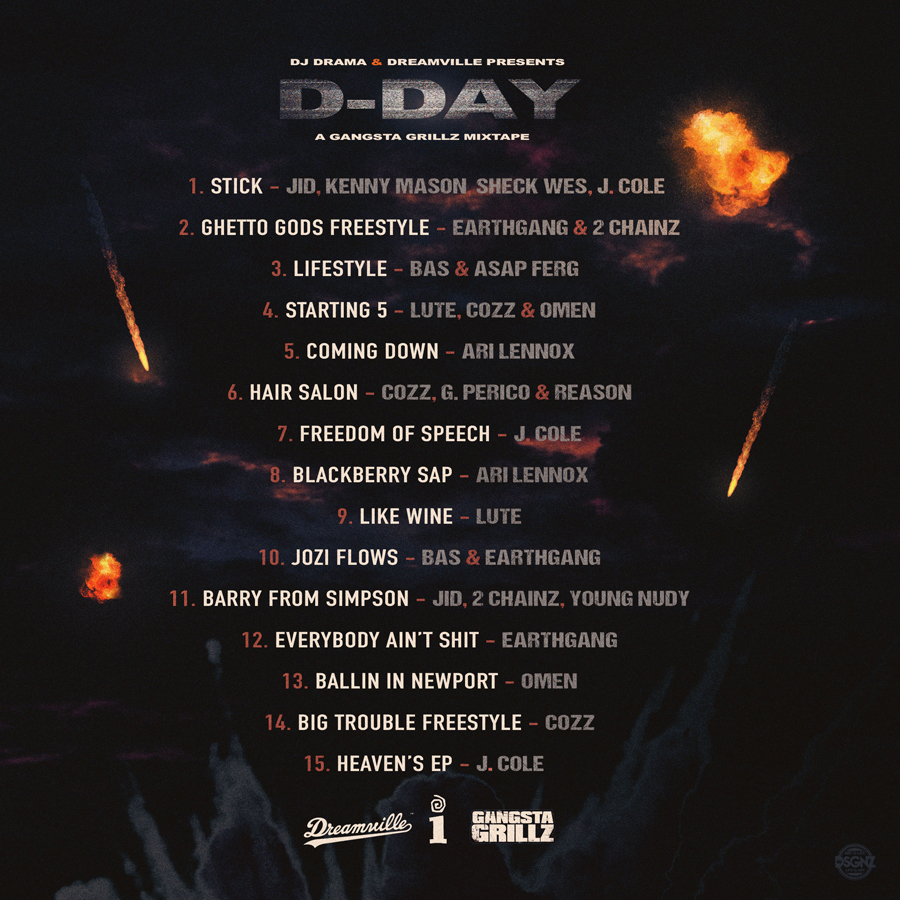 Listen to D-Day: A Gangsta Grillz Mixtape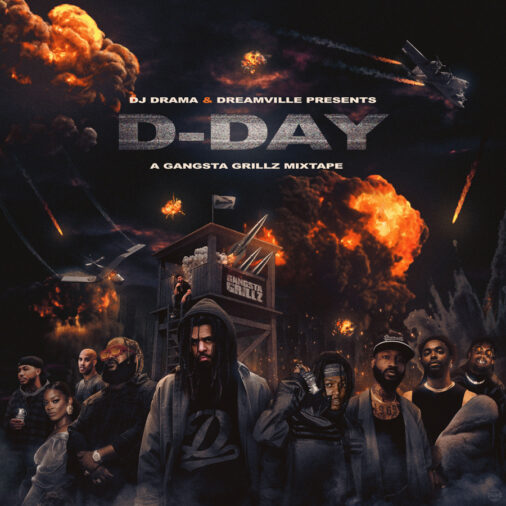 D-Day: A Gangsta Grillz Mixtape
DJ Drama & Dreamville presents D-DAY💥 A Gangsta Grillz Mixtape #Dreamville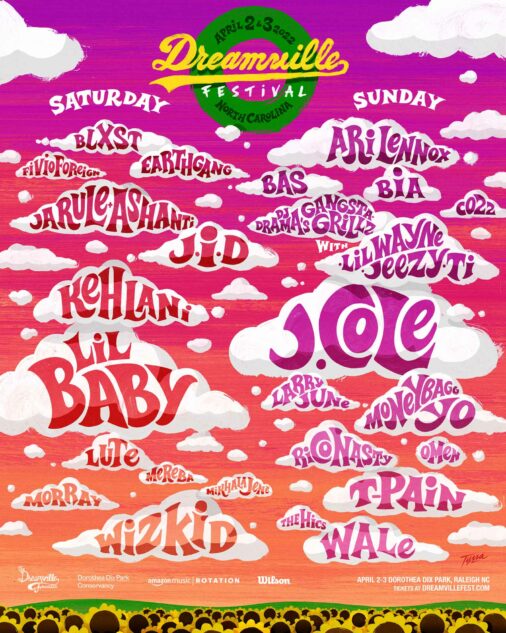 Dreamville Fest 2022 Lineup Announcement
See you in April! 🌻 tickets 🎟 at DreamvilleFest.com #DreamvilleFest #Dreamville
.
SATURDAY🗓 Blxst, EarthGang, Fivio Foreign, Ja Rule + Ashanti, J.I.D, Kehlani, Lil' Baby, Lute, Mereba, Mikhala Jene, Morray, Wizkid
.
SUNDAY🗓 Ari Lennox, Bas, Bia, Cozz, DJ Drama + Lil' Wayne + Jeezy + T.I., J. Cole, Larry June, Moneybagg Yo, Rico Nasty, Omen, T-Pain, The Hics, Wale
Ari Lennox Brings "Pressure" to The Soul Train Awards '21
Ari Lennox shut down the stage with a performance of new single "Pressure."
Listen to Pressure
Here's a second clip of Ari alongside Summer Walker performing Loyal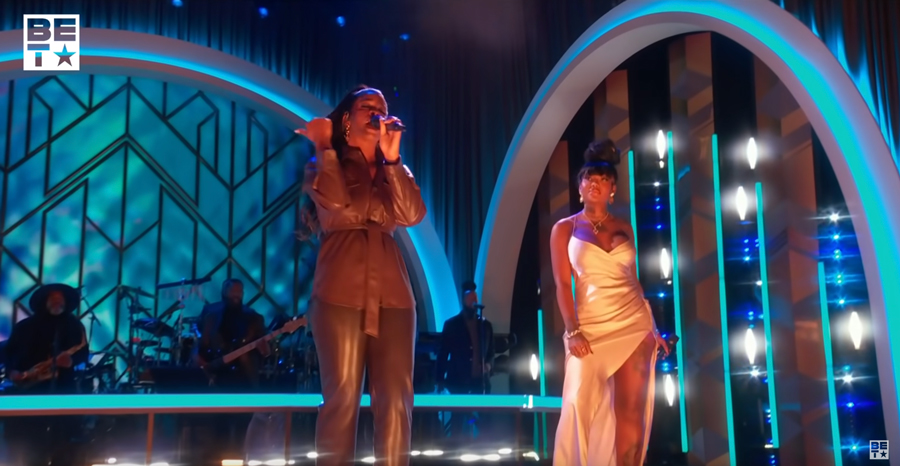 Idea Generation Ep. 2 - Ibrahim Hamad
Manager and music executive Ibrahim Hamad takes us on his long journey from meeting a then-unknown rapper named J.Cole in college to becoming his manager to helping him build a label, a festival and a media company as partners. Modest and soft spoken, for Cole's entire career Hamad has balanced friendship and business, acting as a sounding board, idea man, and relentless executor. And he learned how to do it all while on the job. In this episode he explains how he gets the best out of J.Cole, the pressure he puts on himself, and his vision for the future of Dreamville.
Dreamville Fest coming in 2022!
A word from our favorite news anchor. Dreamville fest is returning in 2022, April 2nd and 3rd. Head on over to Dreamvillefest.com for further info. We back outside!🌻☁️
Directed by Jordan Riggs
Pressure - Ari Lennox
Ari Lennox Salutes Her Favorite Iconic Divas With New Riveting Video "Pressure".The new Single Produced by Jermaine Dupri, Bryan-Michael Cox & Johnta Austin
Myself - Lute Feat. Devn
MYSELF – Lute feat. Devn out now 📺 #GoldMoufMondays #Dreamville #SlumCounty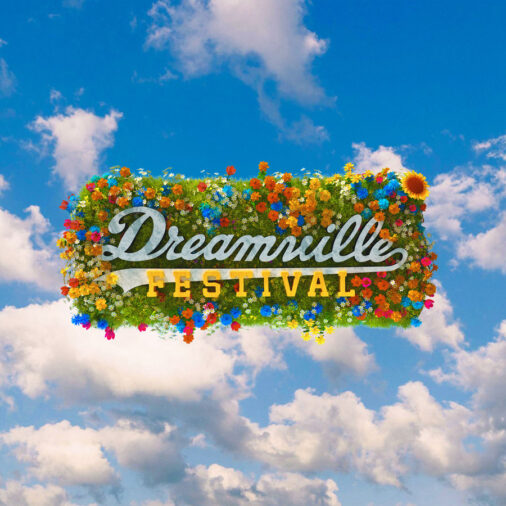 Dreamville Fest 2022 is coming!
🌻 See you in Raleigh, NC in April 2022! @dreamvillefest ☁️ Be the first to get alerted for tickets 🎫 Sign up now at Dreamvillefest.com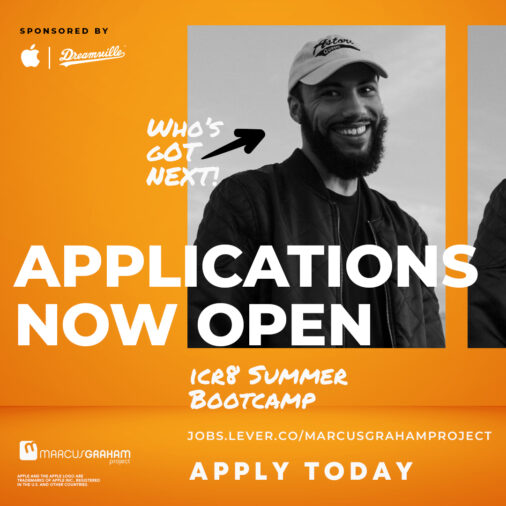 Dreamville & Apple Partner With MGP for Marketing Bootcamp
Dreamville Ventures has partnered with Apple and Marcus Graham Project to provide sponsorship for 12 talented individuals participating in the iCR8 Bootcamp, MGP's flagship program dedicated to shaking up the marketing and media industry.
Billboard Article: J. Cole's Dreamville & Apple Partner With MGP for Marketing Bootcamp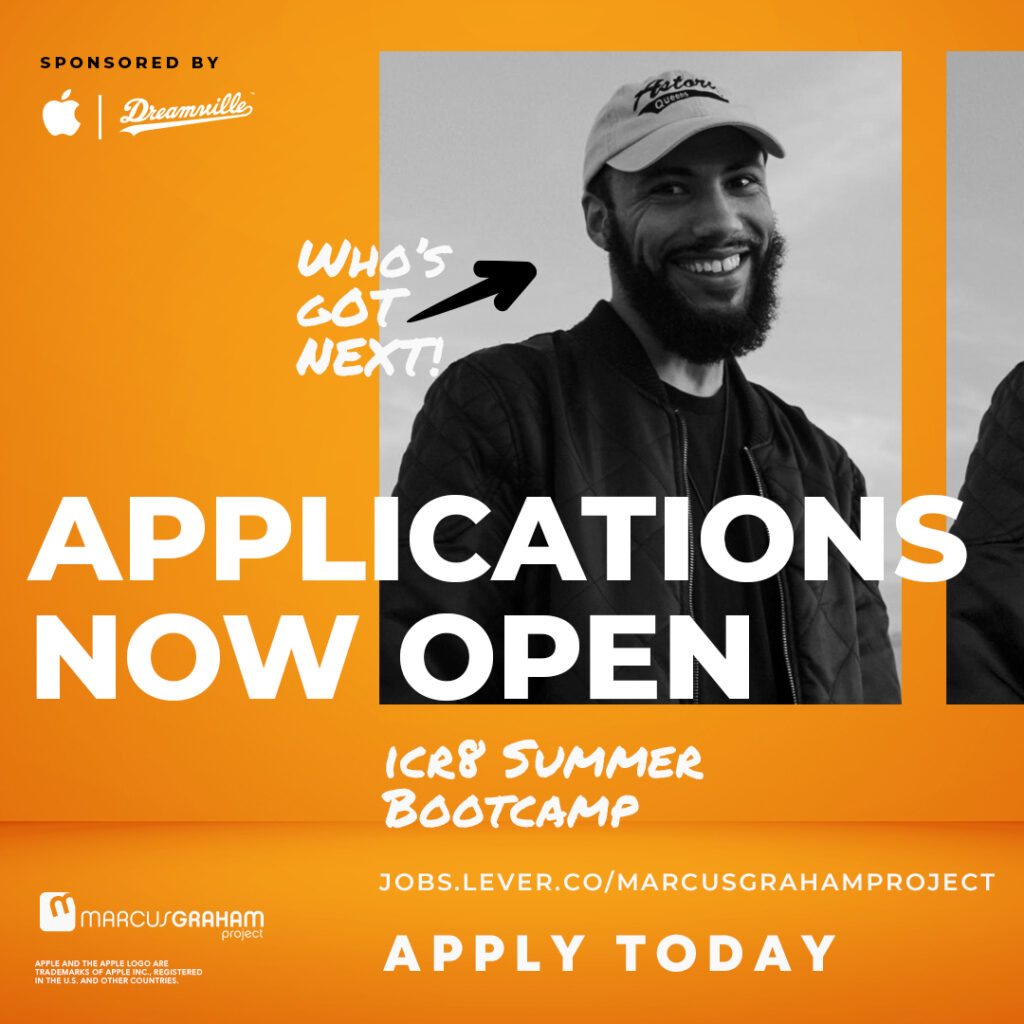 Apple Here for the ICR8 Summer Bootcamp
Video: Set Him Up - Queen Naija & Ari Lennox
Here's the video for the new single from Queen Naija & Ari Lennox
Listen to Set Him Up by Queen Naija Feat. Ari Lennox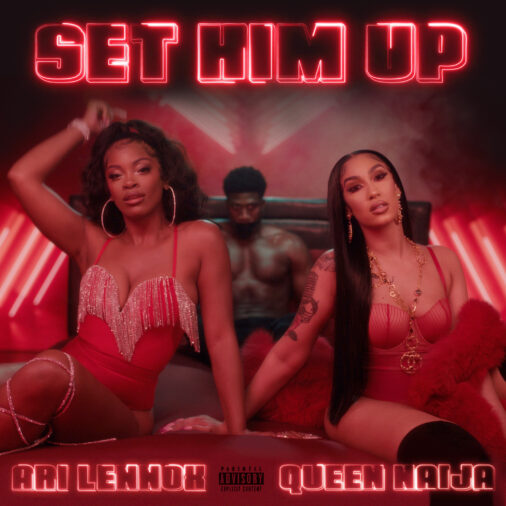 Set Him Up - Queen Naija & Ari Lennox
Listen to Set Him Up by Queen Naija Feat. Ari Lennox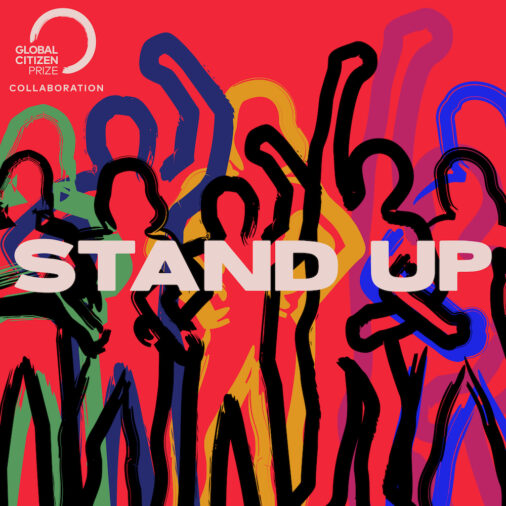 Sorrow Tears & Blood - Ari Lennox & GoldLink
Here's some new music today with a message from Ari Lennox & GoldLink. This record is from the STAND UP album from Global Citizen and is executive produced by award-winning musician Raphael Saadiq.
Ari Lennox Performs On Live From Jimmy Kimmel Live! 2020
Can't get enough of this performance of Ari on Jimmy Kimmel Live doing 'Chocolate Pomegranate' and 'If You Want Me To Stay' on YouTube 📺 #Dreamville
Listen to Options – EarthGang & Wale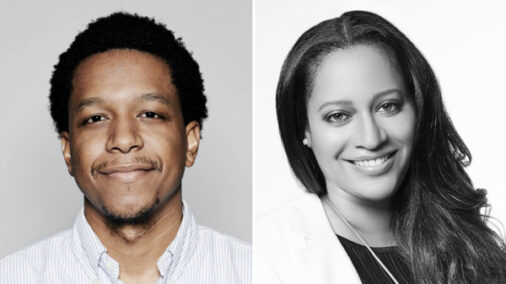 Dreamville Expands, Launches Content Studio
From Variety
Dreamville Records has announced the formation of Dreamville Ventures, a multi-disciplinary media company, and Dreamville Studios, a content studio that will produce original and co-produced content. Coming aboard to lead the new division is Damien Scott, president of Dreamville, and Candace Rodney, who serves as Dreamville executive vice president and president of Dreamville Studios.
BUSSIT - Ari Lennox
The video is finally here! BUSSIT from Ari Lennox to enjoy on this hump day. Directed by Tajana B Williams. #ROTD3 #Dreamville
Listen to BUSSIT