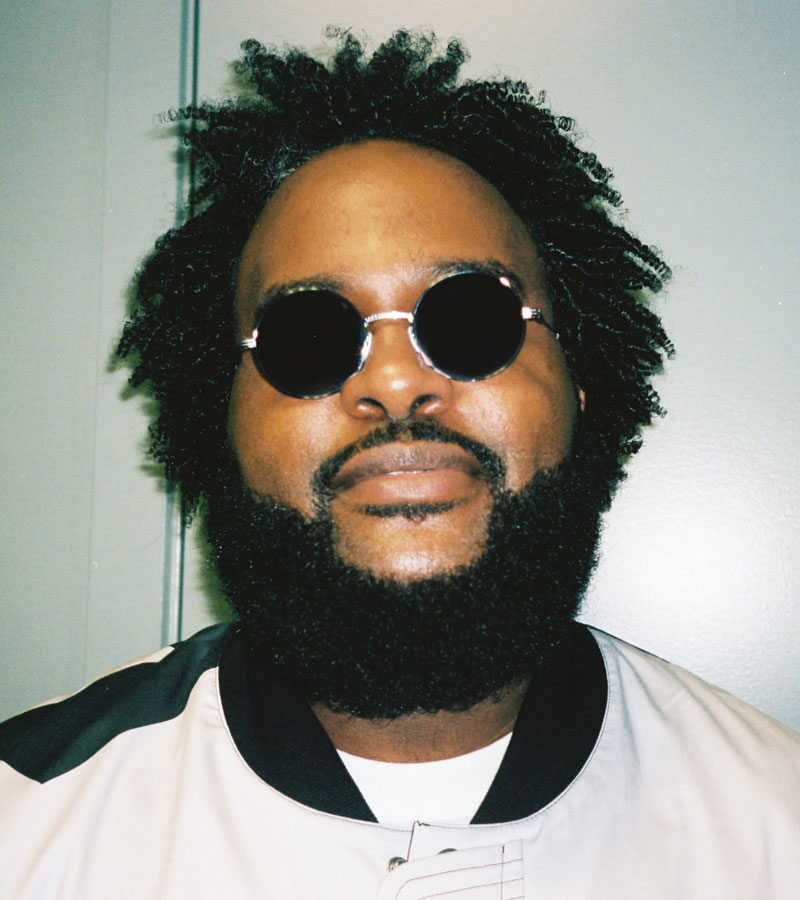 The son of Sudanese parents, Bas was raised in Paris until the age of eight, when his family moved to Jamaica, Queens. He didn't start rapping until 2010, and that was on a lark, after he was coerced by a friend.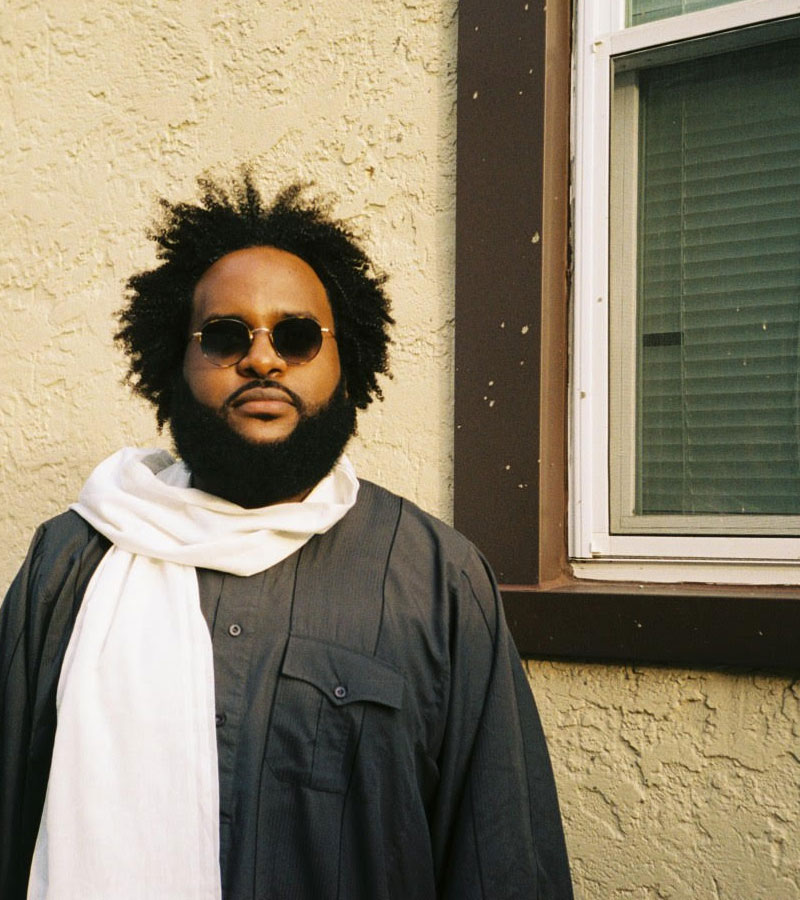 Touring with Cole fostered the fledgling rapper's development as a performer, while mixtape releases such as Quarter Water Raised Me and Quarter Water Raised Me II elevated his profile.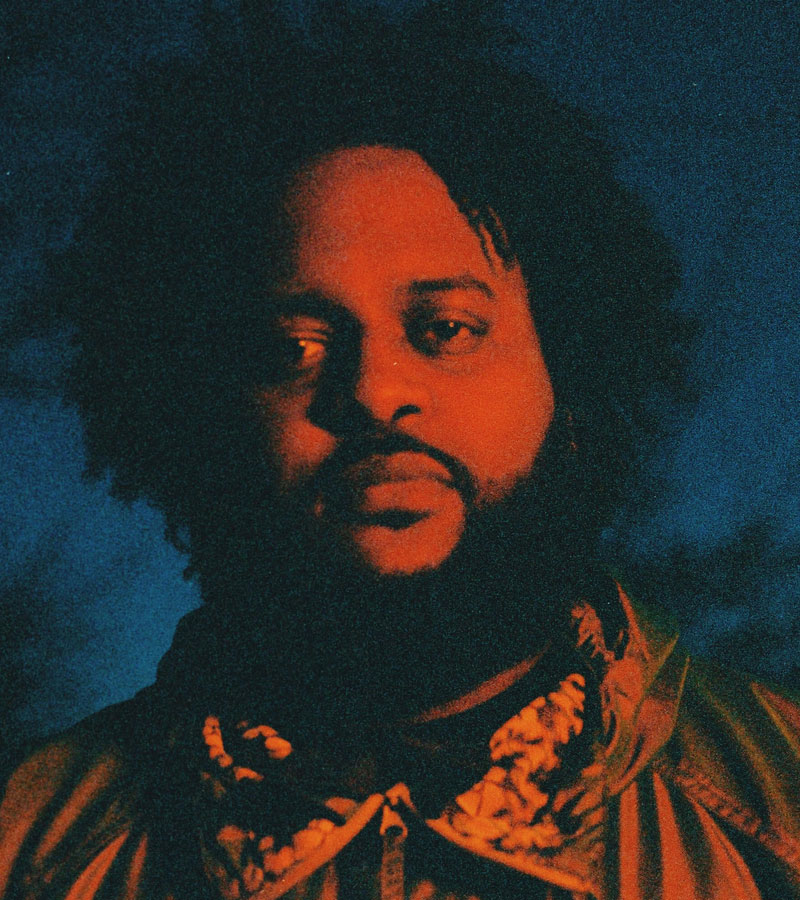 Cole signed Bas to Dreamville releasing Last Winter, jokingly referred to as "An album from a n*gga who ain't got alotta fans yet". It was released as a digital download and a CD in April 2014.
Bas
Pinball 2 Lyric Video
Wanna memorize all Bas lyrics, we have a video to solve that!
Listen to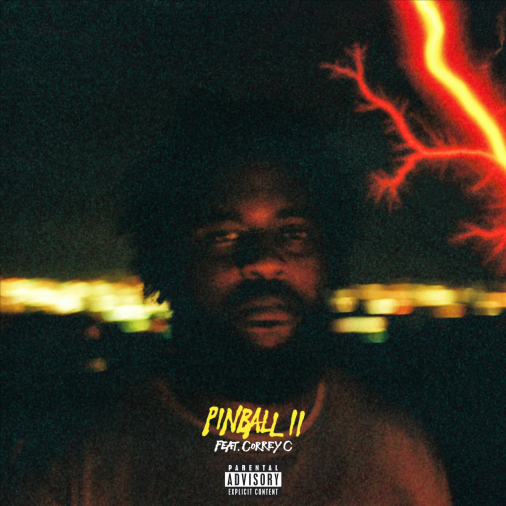 Pinball 2
The Fiends from Queens returns with the first single from his upcoming album. With a feature from Committee Records artist Correy C this is first of many to come.
Listen to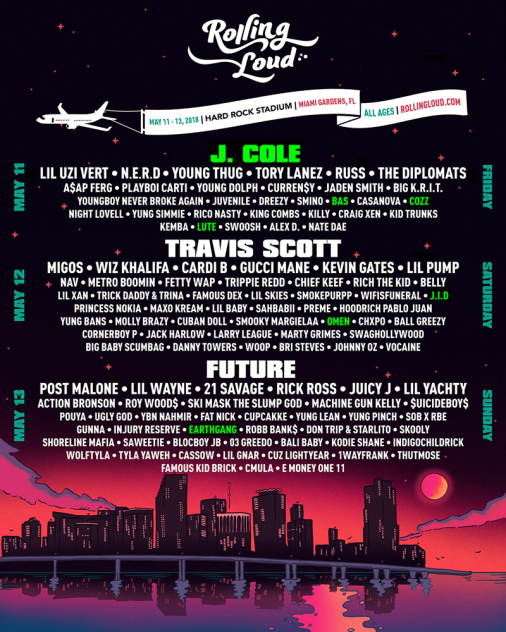 Rolling Loud 2018
The team decided to take over Rolling Loud 2018. Catch Cole, Bas, Cozz, and Lute on Friday. On Saturday Omen and J.I.D will grace the stage. And on Sunday our own EarthGang.
For tickets and more info click here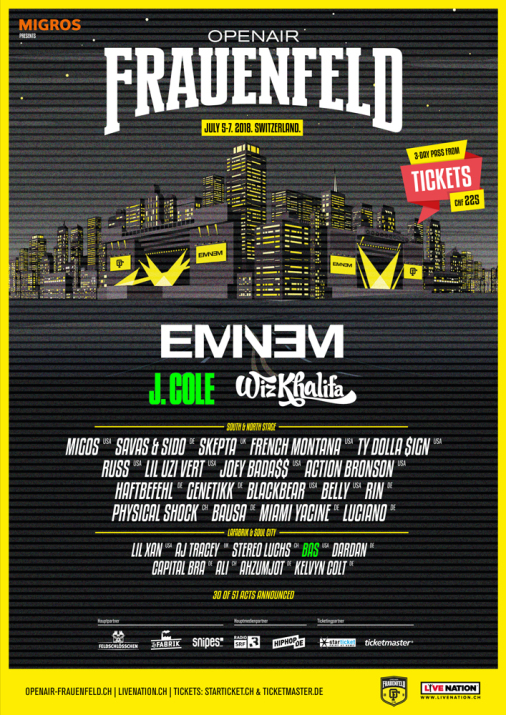 J. Cole and Bas at Openair Frauenfeld 18'
Catch Dreamvilles own this summer at Openair Frauenfeld in Switzerland.
For Tickets click here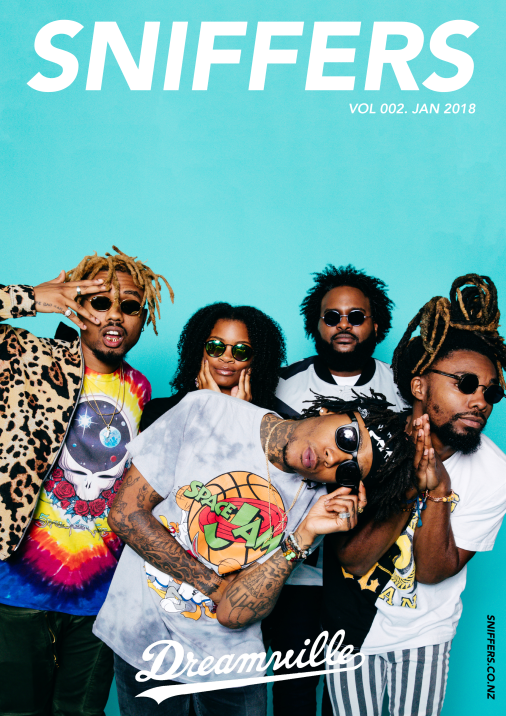 Dreamville Takes Over SNIFFERS Mag
Dreamville takes over New Zealand's own 'Sniffers' Mag.
Check out the full article @ SNIFFERS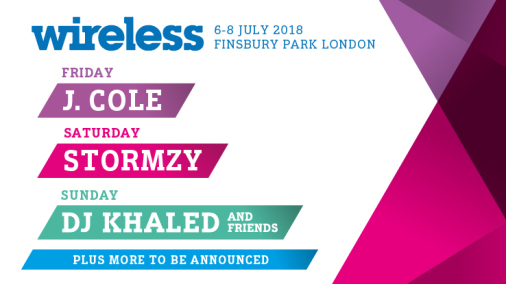 Dreamville @ Wireless
Catch Bas &  J. Cole, the main stage headliner, this year at Wireless Festival.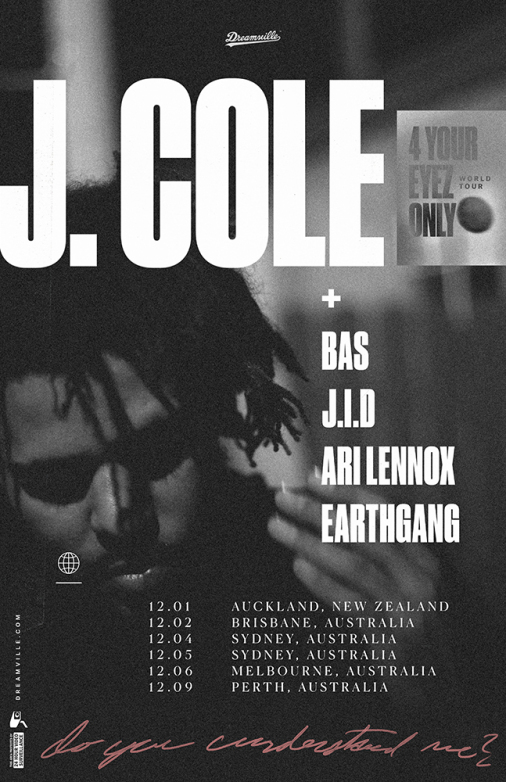 Australia Next Stop - 4YEOTour
The next stop on the highly successful and critically acclaimed 4 Your Eyez Only Tour continues next month in the down under. The whole team is looking forward to our fans in Australia.
#4YEOTour #Dreamville
Too High To Riot: Europe (Documentary) Now on YouTube
Too High To Riot: Europe (Documentary) Now on Tidal
BAS took his talents across the pond for the 'Too High To Riot Tour'. He didn't do it alone though, with Cozz, Earth Gang, The Hics and Ron Gilrmore in tow we follow them on this amazing journey. This documentary available to everyone on Tidal now. Shout out to the FIENDS!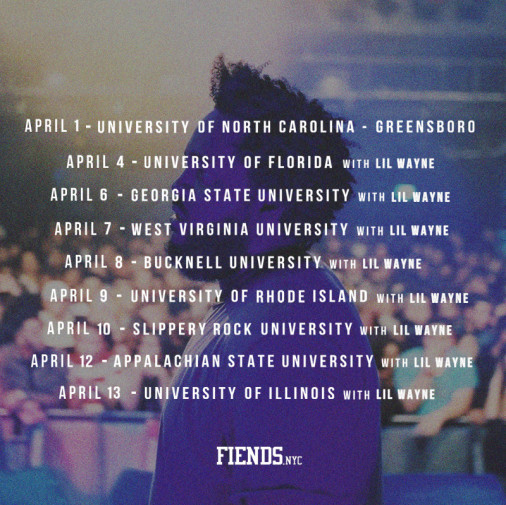 FIENDS ON CAMPUS
FIEND's own BAS will be sharing the stage with the legend Lil Wayne for his newly announced Kampus Krash tour.
4/1 – University of North Carolina – Greensboro – CLOSED TO UNCG STUDENTS AND GUESTS ONLY
4/4 – University of Florida – TICKETS
4/6 – Georgia State University – CLOSED TO GSU STUDENTS AND GUESTS ONLY
4/7 – West Virginia University – TICKETS
4/8 – Bucknell University – TICKETS
4/9 – University of Rhode Island – TICKETS
4/10 – Slippery Rock University – TICKETS
4/12 – Appalachian State University – TICKETS
4/13 – University of Illinois – TICKETS
#FIENDS
BAS x MARVEL
Marvel relaunched its "Black Panther" title in the Spring of last year to impressive sales numbers and critical acclaim. The creative team of National Book Award-winning writer Ta-Nehisi Coates and artists Brian Stelfreeze and Chris Sprouse have taken dangling Wakandan plot threads from recent series and big events, mixing them with real world politics to create something timely and poignant.
Check out the first look above for "Black Panther: A Nation At Our Feet – Part 11," featuring the debut of a brand new song by Bas titled "Don't Front"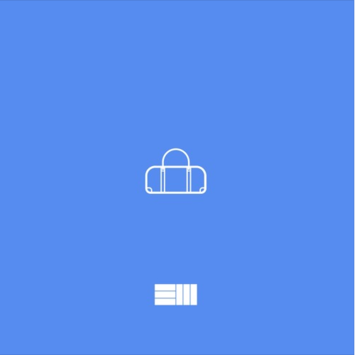 Russ - Keep On Goin feat. BAS
Dreamville's own Bas connects with Russ on his latest track "Keep On Going." It's rare to see a feature on a Russ song, but Bas' flow compliments Russ sultry voice.
Fiends in Tokyo
In 2016 Bas and The Super Mookin Fiends went to Japan to create visuals for his songs "Penthouse" and "Live For".
Director: Nelson Navarrete for The Super Mookin Fiends
Executive Producer: Scott Lazer for Dreamville
Director of Photography: Nelson Navarrete for The Super Mookin Fiends
Editor: Gabby Obremski
Too High To Riot. Available Now.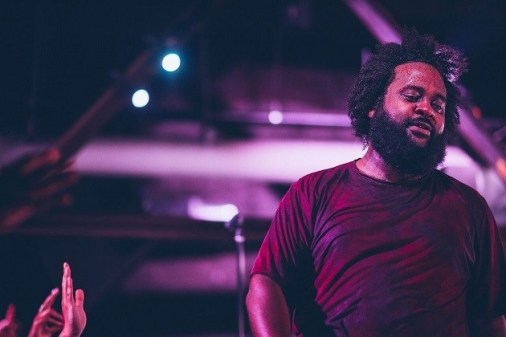 A Conversation With Bas
A conversation with Bas on his generation taking a stand, Donald Trump's travel ban & putting in his 10,000 hours.
Bas - Live For
Directed by: Ryan Doubiago for The Super Mookin Fiends
BAS - Penthouse
Catch Bas wandering through Tokyo in this dreamy visual for 'Penthouse' off of 'Too High to Riot'
#FIENDS
Too High To Riot (Documentary)
Director Scott Lazer gives you an exclusive behind the scenes look into Bas' Too High To Riot tour. We travel with the team: Cozz, The Hics, Ron Gilmore, Earthgang and more.
#FIENDS
Ab-Soul Feat. Bas - Braille
Ab released the music video for "Braille" with Dreamville's own Bas. The two shot the visuals in Paris, with direction from PANAMÆRA.
TDE x Dreamville
Bas - Clouds Never Get Old
Bas daydreams in his latest video for "Clouds Never Get Old". Floating through his thoughts Bas takes us on a sunny stroll in the park. Too High To Riot.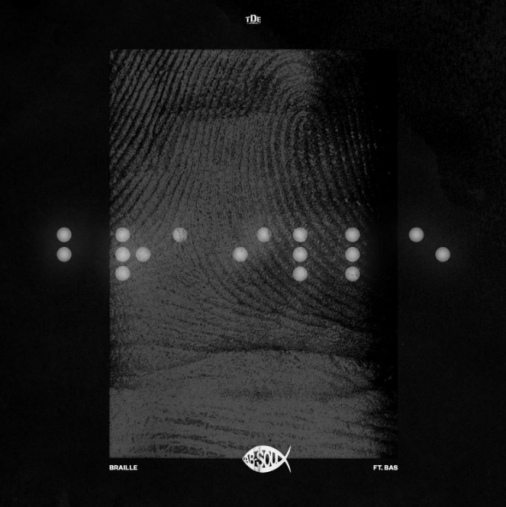 Ab-Soul - Braille feat. Bas
Ab-Soul links up with none other than Dreamville rapper Bas on the new song "Braille."
Bas - Dopamine ft. Cozz
Bas returns with a set of visuals for his track "Dopamine" featuring Cozz.
#TooHighToRiot