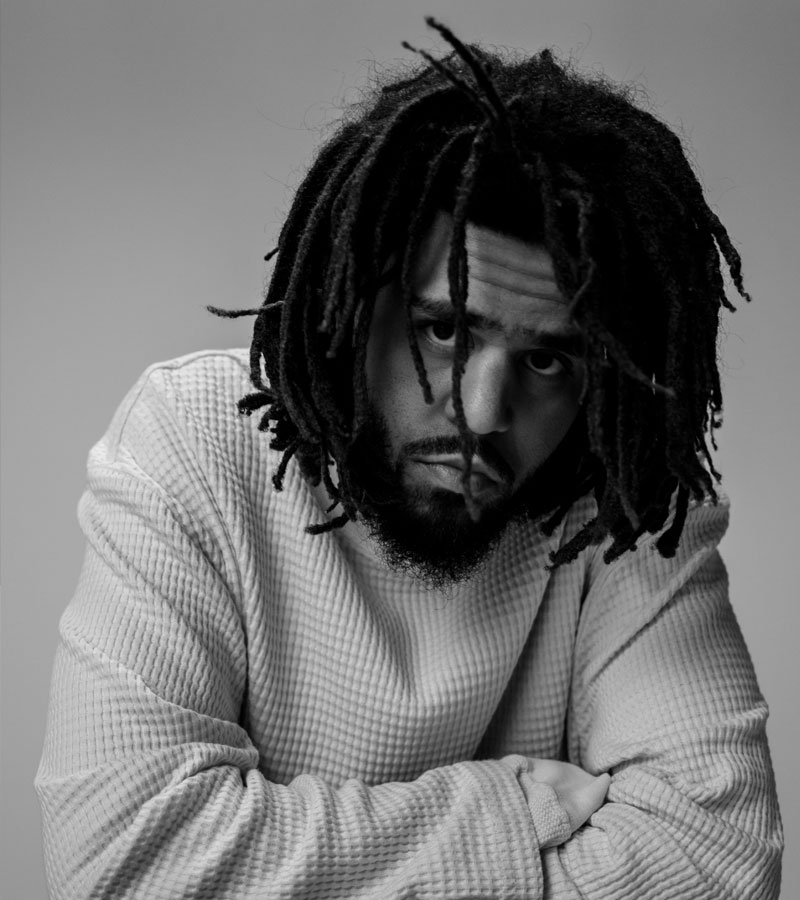 A North Carolina native, Cole grew up with a mother who loved rock and folk while his father was a fan of hardcore hip-hop artists like 2Pac and Ice Cube.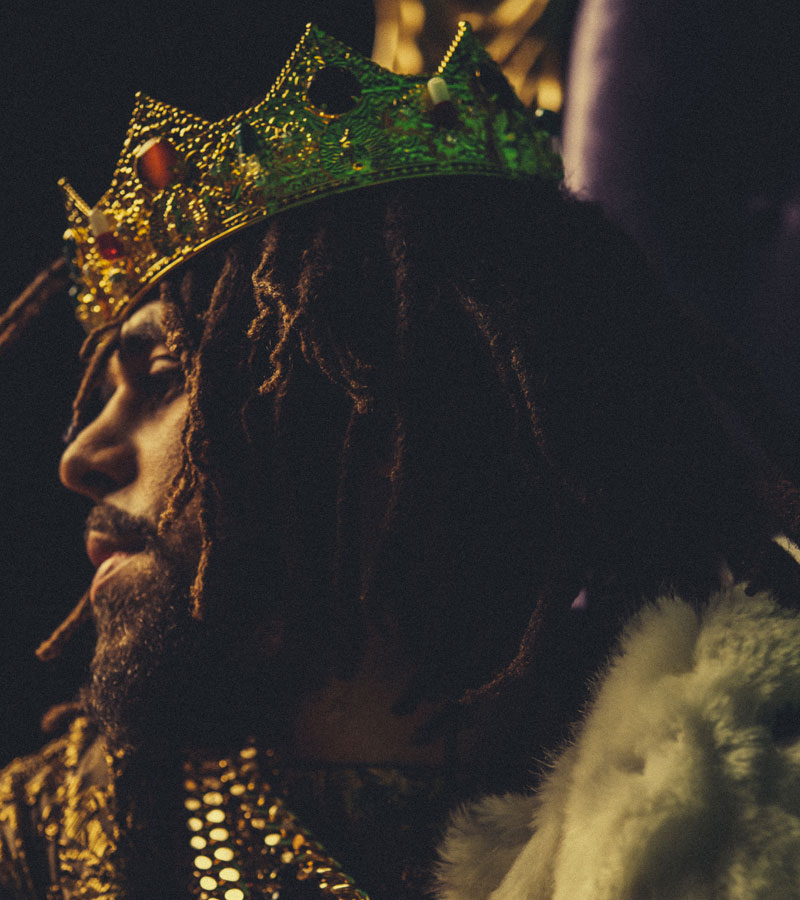 Since 2013, Cole has conducted an annual tour called "Dollar And A Dream" where fans willing to pay one dollar are treated to tracks from his early work.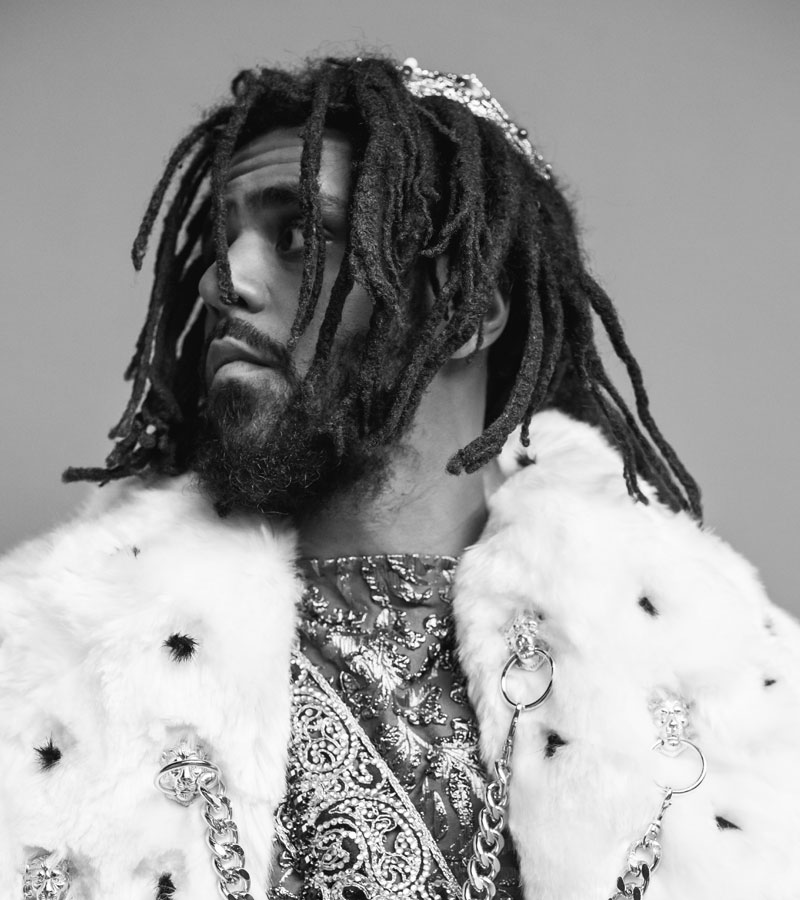 J. Cole was the first artist signed to Jay-Z's Roc Nation label who released his official debut, Cole World: The Sideline Story, which debuted on top of the Billboard 200. Featuring the single "Power Trip". Born Sinner followed in 2013 with guest appearances from Miguel, TLC, and Kendrick Lamar.
J. Cole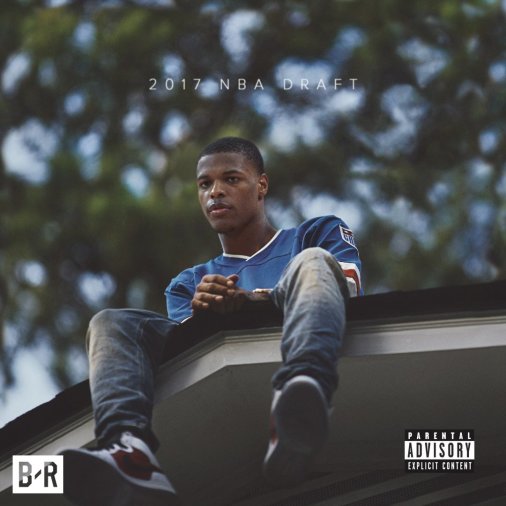 J. Cole x Dennis Smith
First-round pick, no features
J. Cole & Dennis Smith are putting Fayetteville, NC on the map!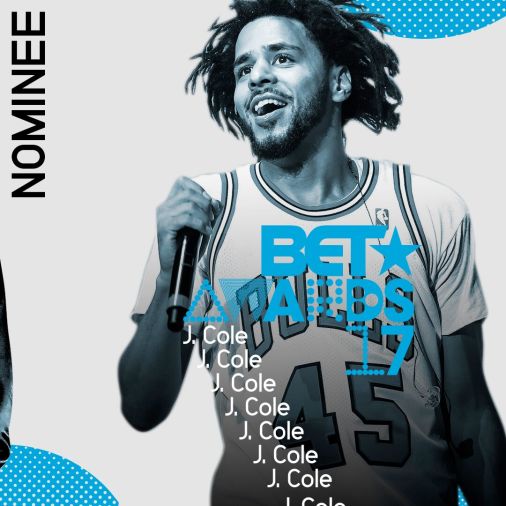 J. Cole Nominated at BET Awards 2017
J. Cole is up for two nominations at the BET Awards 2017. The show airs live on June 25 from the Microsoft Theater in Los Angeles at 8 p.m. ET.
Best Male Hip/Hop Artist – J. Cole
 Album of the Year – 4 Your Eyez Only
J. Cole Talks about the Final Scene in 4YEO Doc
While J. Cole was traveling around the country shooting the film, 4 Your Eyez Only, he stopped at Southern University in Baton Rouge, LA to speak with students and share an experience he had shooting a scene in the film.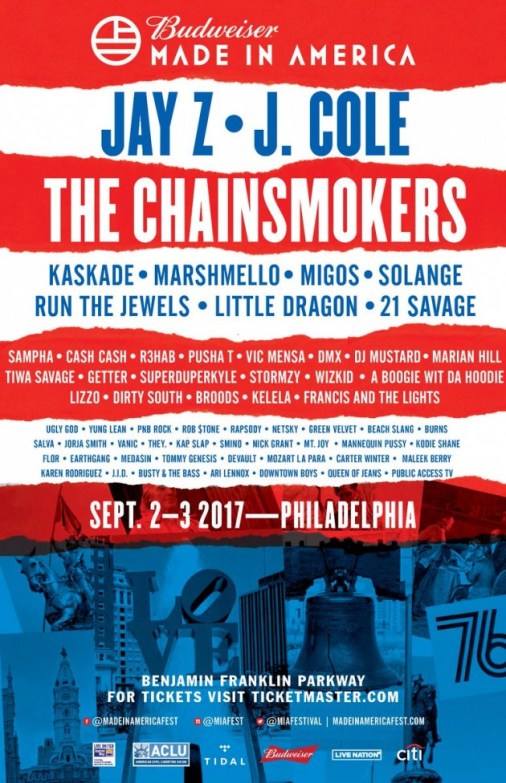 Jay Z, J. Cole Headlining 2017 Made in America Festival
Budweiser has just released the official lineup to the 2017 Made In America Festival which is going down Sept. 2,—Sept. 3 in Philadelphia, and it's going to be a stacked weekend. Jay Z and J. Cole will be featured headliners for the weekend, along with The Chainsmokers.
'4 Your Eyez Only' - A Dreamville Film, now on YouTube
Directed by J. Cole & Scott Lazer
#4YourEyezOnly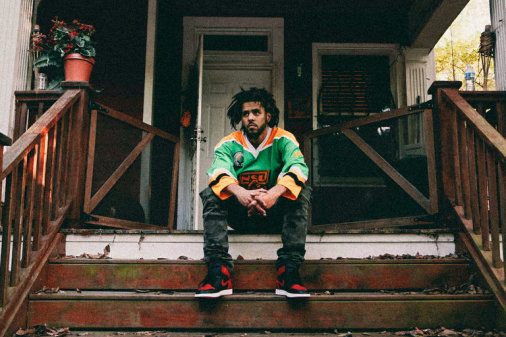 J. Cole x New York Times
J. Cole sat down with NY Times for a rare exclusive interview, where he talked about the current social & political climates, internal struggles, growth as a rapper, & whole lot more.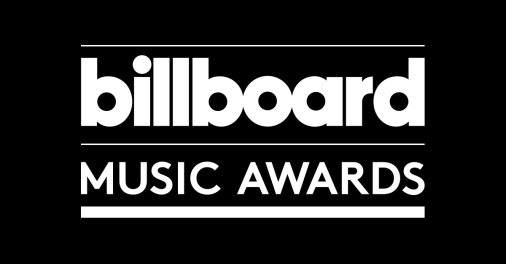 J. Cole Nominated at the 2017 Billboard Music Awards
The 2017 Billboard Music Awards nominations have been announced and J. Cole is up for 'Top Rap Artist' and 'Top Rap Album' for the platinum-selling, '4 Your Eyez Only'.
The Billboard Music Awards will air on May 21 at 8PM on ABC.
4 Your Eyez Only - A Dreamville Film
Another Dreamville Film. Cole and Scott Lazer team up for their second HBO special, J. Cole: 4 Your Eyez Only, named after his chart-topping album released last year. It comes after 2015's Forest Hills Drive: Homecoming, which featured footage from the tour following Cole's third album, 2014 Forest Hills Drive.
The new special will combine music performances and intimate interviews that highlight underdocumented voices. We visited Atlanta, Georgia; Baton Rouge, Louisiana; Ferguson, Missouri; and Cole's native Fayetteville, North Carolina; as well as his father's hometown of Jonesboro, Arkansas, to discuss the issues.
The hourlong special premieres April 15 at 10 p.m. on HBO.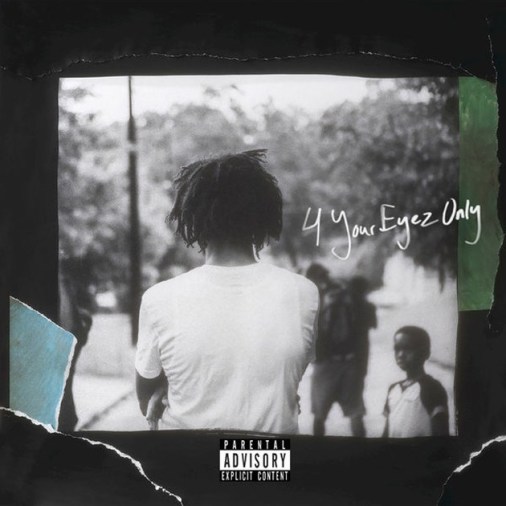 4 Your Eyez Only
J. Cole's fourth studio album is here, "4 Your Eyez Only". The 10-track LP arrives on the anniversary of his third project, "2014 Forest Hills Drive". The highly anticipated project was released via Dreamville Records and Roc Nation.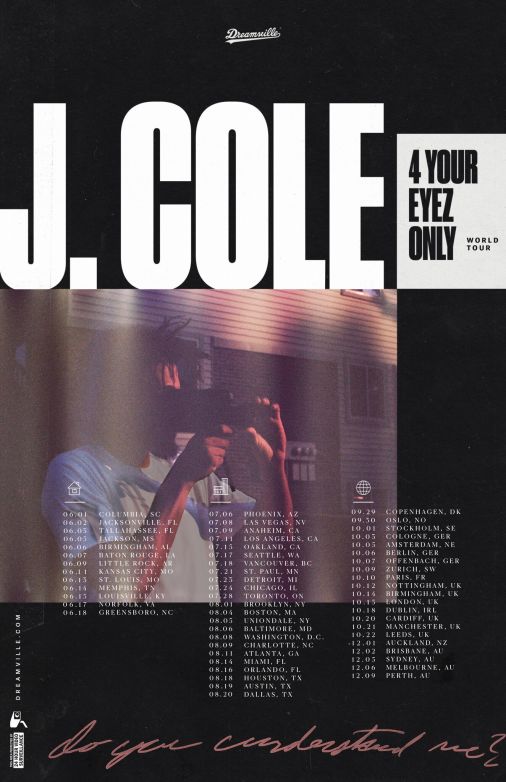 4YEO - World Tour
Multi-platinum-selling artist J. Cole announces today that he will hit the road for a 57-city world tour.  The "4 Your Eyez Only" Tour kicks off in South Carolina with a run of thirteen small, intimate shows before going into Live Nation arenas in North America and the U.K., along with a mix of arena and theater dates in Europe, Australia and New Zealand.
American Express® Card Members can purchase tickets in select markets before the general public beginning Tuesday, February 21 at noon local time through Thursday, February 23 at 10pm local time.  Tickets go on sale this Friday, February 24th, at
www.dreamville.com/events
(Australia dates go on sale Tuesday February 28th). Fans will also have the opportunity to gain access to ticket pre-sales on February 22nd at Dreamville.com
See you soon.

J. Cole - High for Hours
Produced by Elite & Cam O'bi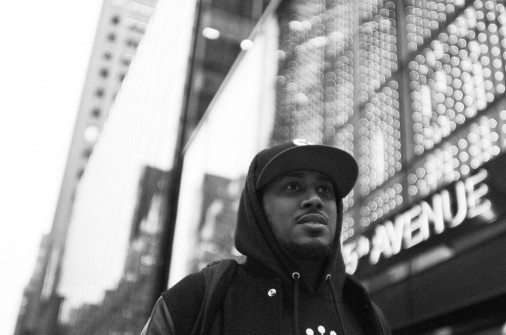 Ibrahim 'Ib' Hamad Talks '4 Your Eyez Only'
While Cole has let the music speak for itself by shying away from interviews, Billboard called his manager and Dreamville Records president Ibrahim "Ib" Hamad to discuss the rollout strategy for 4 Your Eyez Only, the viral joke that has become "going platinum with no features" and why grinding at a slow pace leads to success well worth the wait.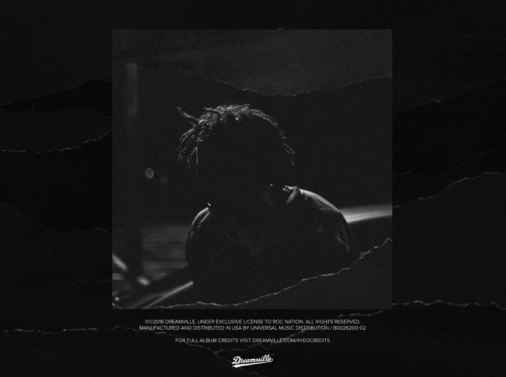 '4 YOUR EYEZ ONLY' DEBUTS #1 ON BILLBOARD
With just two weeks left in 2016, J. Cole notched the third-bestselling week of the year with 4 Your Eyez Only. The record sold 492,000 total copies in its first week, between 363,000 physical copies and another 118,000 from streaming equivalent albums (SEAs), Billboard reports. 4 Your Eyez Only is Cole's fourth consecutive Number One album following 2011's Cole World, 2013's Born Sinner and 2014's Forest Hills Drive.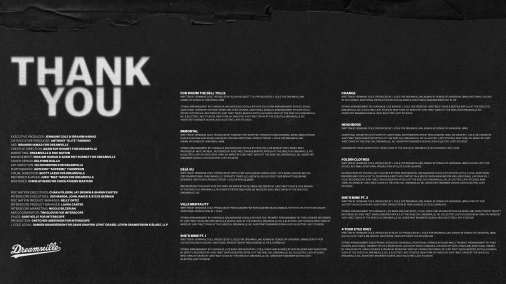 J. Cole - Everybody Dies
"If it's meant to be, then it'll be. If it's not, then fuck it, I'ma try"
J. Cole - False Prophets
"I hear my old shit and know I can top it"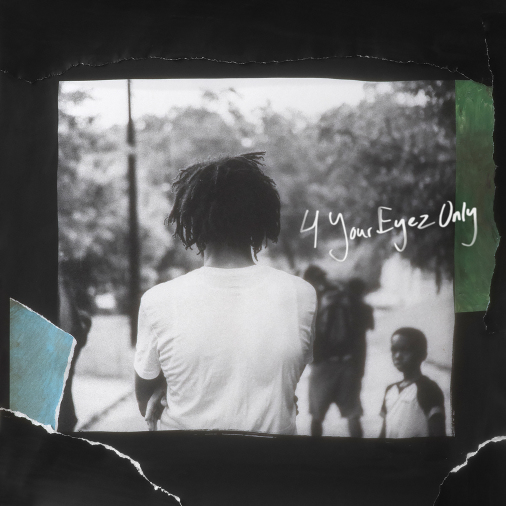 EYEZ
E Y E Z, a Dreamville documentary from Cole available to everyone on Tidal now. '4 Your Eyez Only' out December 9th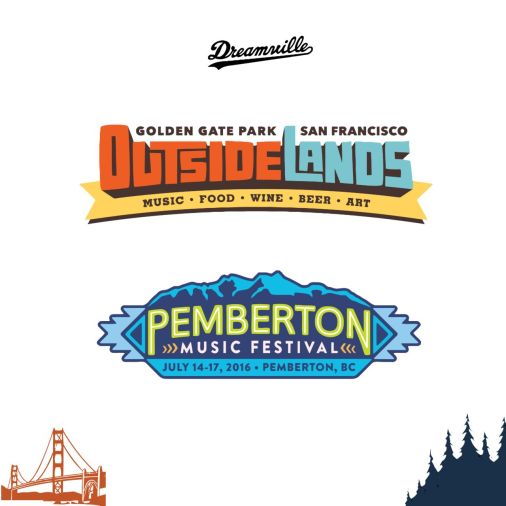 Pemberton + Outside Lands
J. Cole will be headlining the largest music festivals in the wild west this summer. Bas will be joining in BC for the Pemberton Music Festival.
Details & Tix: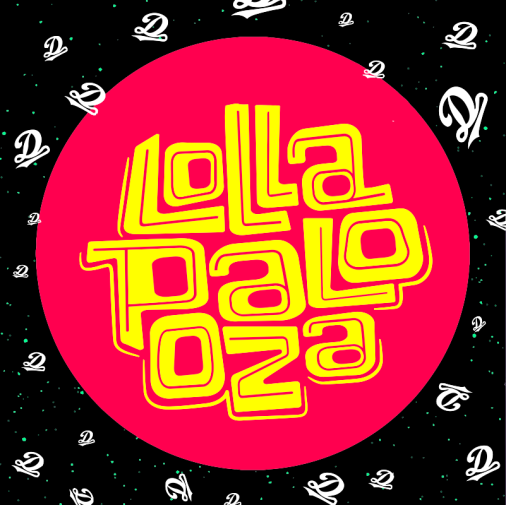 Dreamville x Lollapalooza
Dreamville is set to perform at the 25th annual Lollapalooza festival in Chicago this summer!
Details + Tix @ Lollapalooza