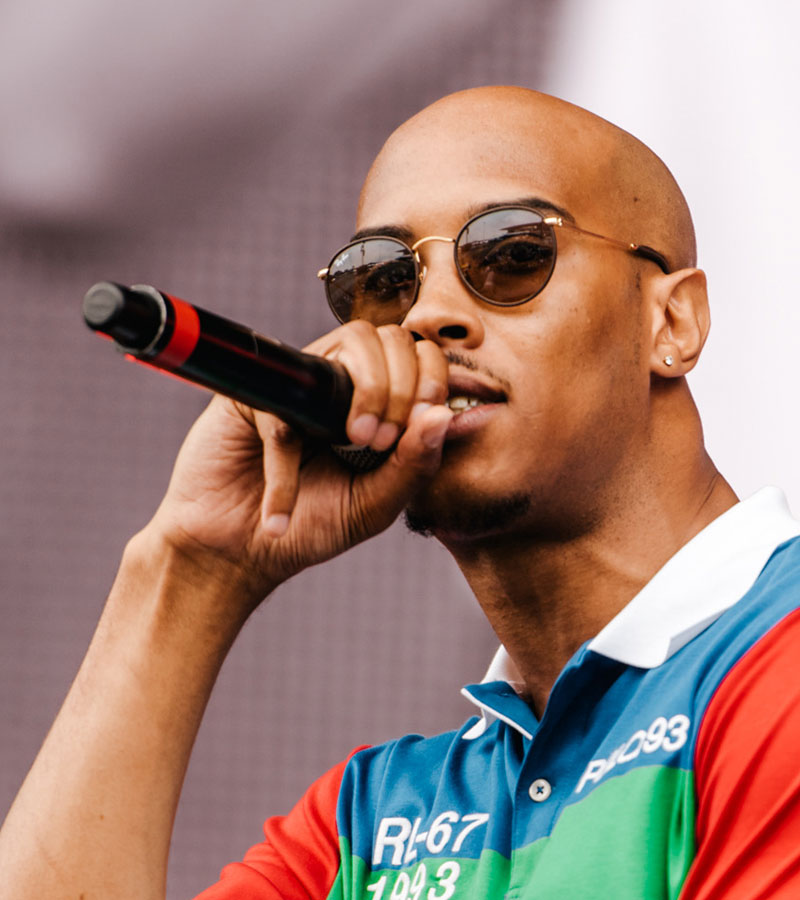 Omen, an introspective, Hyde Park, Chicago lyricist, accurately chose his stage name and strives for nothing short of authenticity.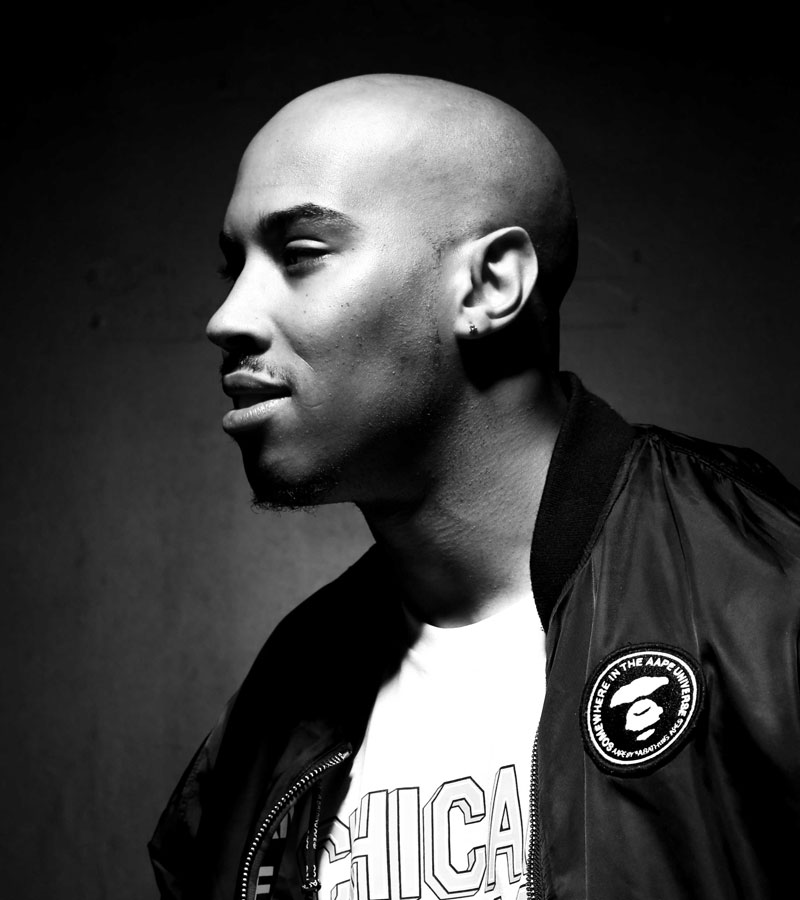 As a genuine music lover, Omen expresses who he is as an artist and a person, writing lyrics that discuss his experiences and that of others' or at least the way it looks through his eyes.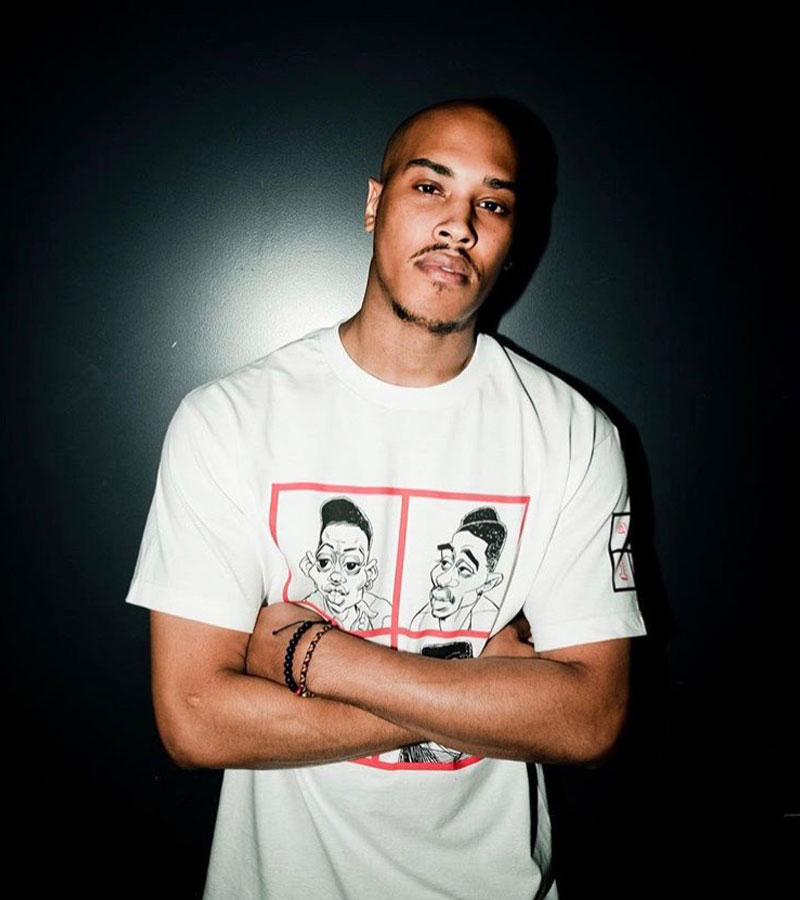 Omen's upcoming project, Elephant Eyes, is highly anticipated by his fans and will be his debut project under Dreamville.
Omen
For Your Grammy Consideration
Best Rap Album of The Year, Best Rap Performance (Middle Child), Best Rap Performance (Down Bad) nominee.

Listen to Revenge of the Dreamers III
Dreamville Fest 2020!
We Back! @dreamvillefest is coming back in 2020 🙏🏽🙌🏽 tickets on sale now at dreamvillefest.com #DreamvilleFest #Dreamille
Sleep Deprived - Lute, Mez, Davionne, Omen
Here's the second visual of the critically acclaimed album Revenge of The Dreamers 3.

Stream
Revenge of The Dreamers III Now!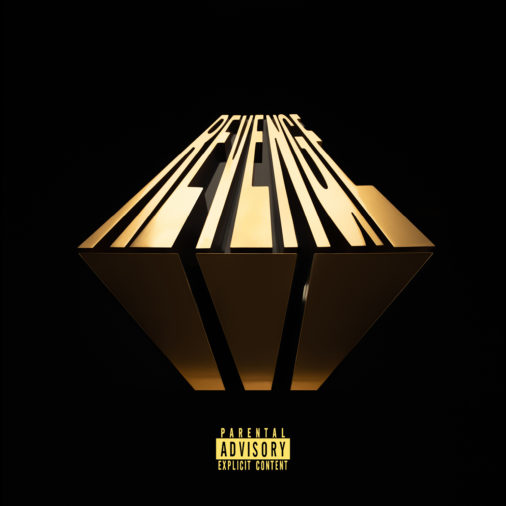 Revenge of The Dreamers 3
This is the third compilation in the series. With the entire Dreamville team on the project as well as guest features from DaBaby, Reason, SABA, Buddy and more."
REVENGE III: A Dreamville Film
This is the official documentary chronicling the Revenge of the Dreamers III sessions in January 2019 at Tree Sound Studios in Atlanta, Georgia.
Stream
Revenge of The Dreamers III Now!
Omen on Illmind BLAP CAM
Illmind stopped through Chicago. During his "Pass The Aux" tour he held a studio session with over 30 music producers & artists. He invited rapper Omen to chop it up about his story.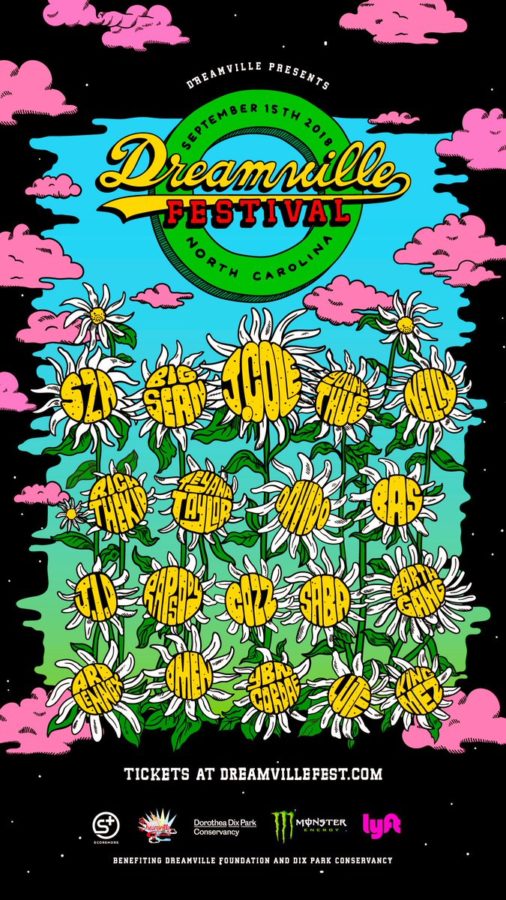 DREAMVILLE FEST LINEUP
Long awaited line-up for the Dreamville Fest is out! Headliners include: J. Cole, SZA, Big Sean, Young Thug, Nelly and many more!
The festival will be benefiting Dreamville Foundation
and Dix Park Conservancy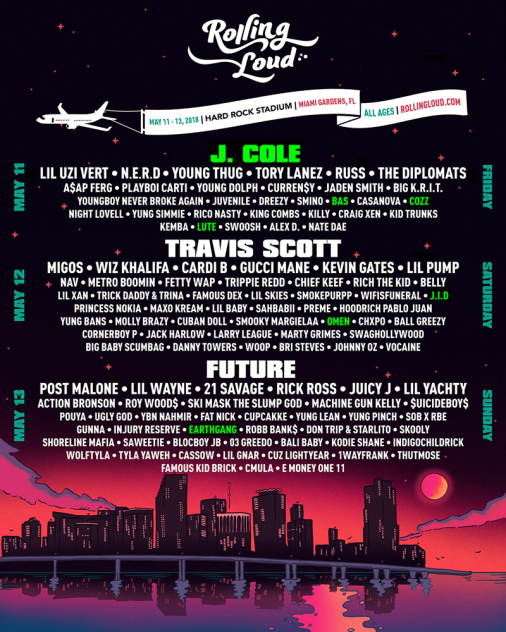 Rolling Loud 2018
The team decided to take over Rolling Loud 2018. Catch Cole, Bas, Cozz, and Lute on Friday. On Saturday Omen and J.I.D will grace the stage. And on Sunday our own EarthGang.
For tickets and more info click here
Omen - 48 Laws
Music video by Omen performing 48 Laws.
(C) 2017 Dreamville/Interscope
Omen - Don't Let Go Freestyle
The multi-talented emcee and producer stopped by Audiomack's studio to spit a brand new "Don't Let Go" freestyle, lacing himself with his own soulful backdrop.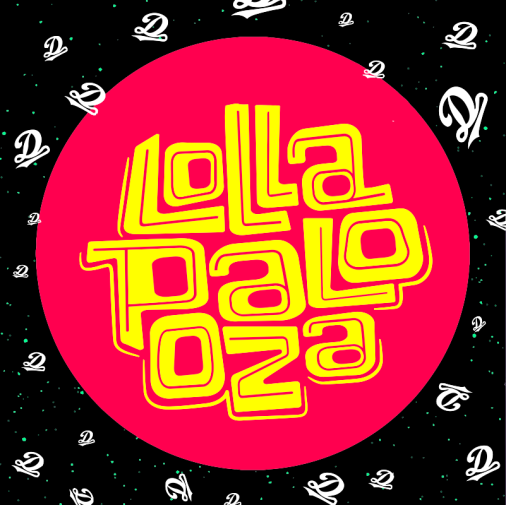 Dreamville x Lollapalooza
Dreamville is set to perform at the 25th annual Lollapalooza festival in Chicago this summer!
Details + Tix @ Lollapalooza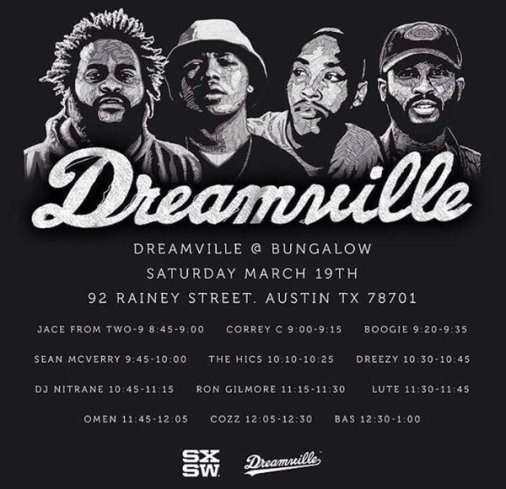 Dreamville x SXSW
Dreamville is taking over the SXSW Bungalow on March 19. Performances include Bas, Cozz, Omen, Lute, Ron Gilmore and more!
Entry is free with a SXSW Badge or $10 at the door.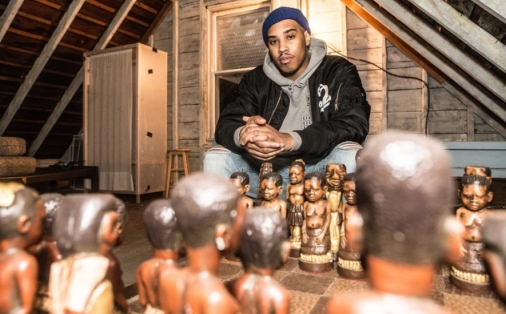 Omen sits down with the These Days crew
These Days sat down with Omen to discuss his relationship with J. Cole and how it all started.
Catch the full interview HERE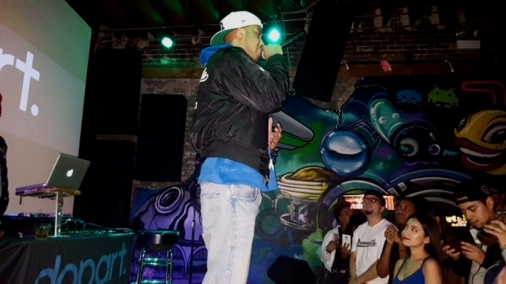 Omen performs free show in Chicago
Omen performed a free intimate show in his home-city, Chicago, this week! The mini set included his single 'Motion Picture', the trumpet-assisted '48 Laws' from Dreamville's ROTD2 and more!
Stay updated about future events at dreamville.com/events
#ElephantEyes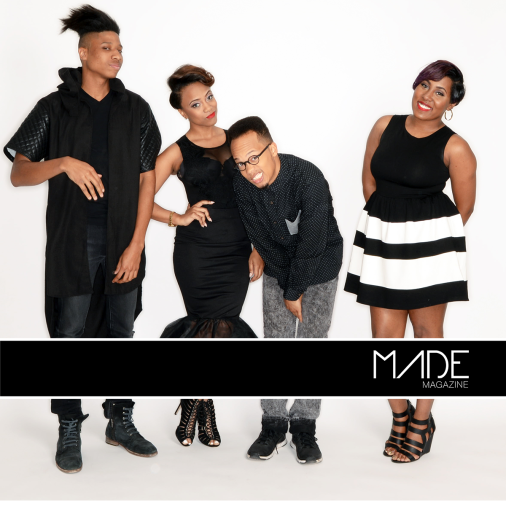 MADE Magazine Interviews OMEN
Omen opens up about his new album Elephant Eyes, 2015 transforming his life and being a contributor to Black Culture.
Catch the Full Interview @ MADE
J. Cole: Road to Homecoming – Fuck Money, Spread Love (Episode 1)
Go behind the scenes as J. Cole stops in New York, London and North Carolina to get 2014 Forest Hills Drive release ready.
Download the HBO NOW app to stream HBO movies and series on Apple TV, iPhone, iPad, Android Phones, Android Tablets, Fire Tablets, Chromecast, and Roku. Start your 30-day free trial to see: itsh.bo/itshbonow.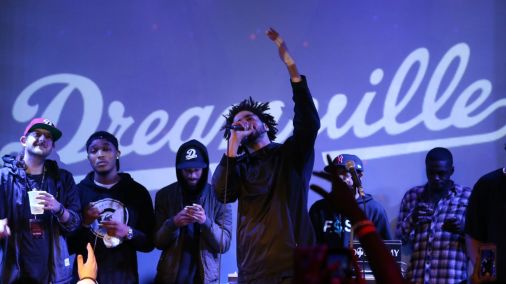 ROTD2 Crawl in NYC
NYC received a special treat last night after Dreamville decided to bar crawl to celebrate the release of ROTD 2.  The crawl stops were announced through subway flyers and eventually caught up online as fans tried to track the impromptu shows from stop to stop. Performers included  Cole, Bas, Cozz, Omen and Dreamville's latest signee, Lute.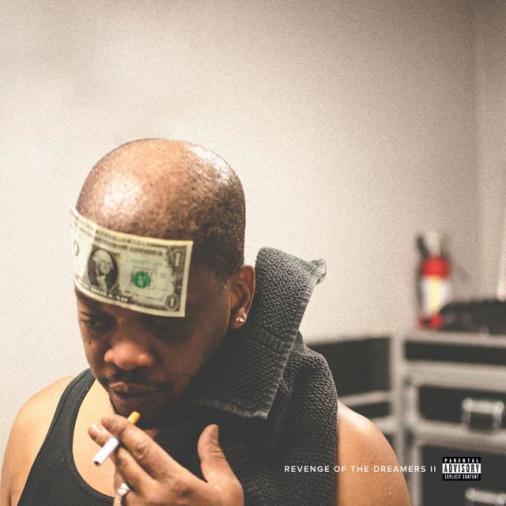 Revenge of the Dreamers II
The sequel to 2014's Revenge of the Dreamers compilation features a nine-track set with appearances from Cole, Omen, Cozz, Lute, Ari and Bas. The Dreamville crew also make appearances, alongside the Social Experiment's Donnie Trumpet and Correy C.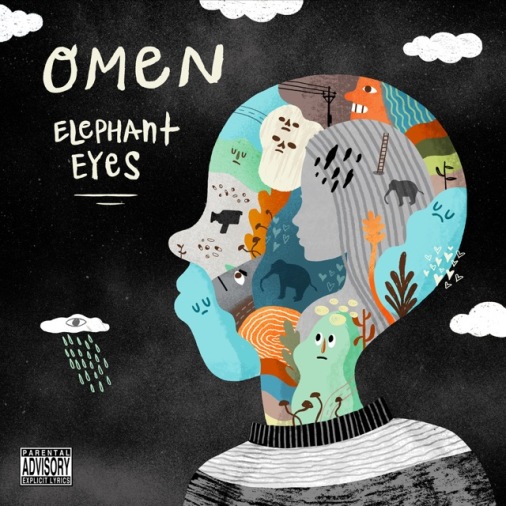 Elephant Eyes
Omen's long awaited Dreamville debut details his journey towards success and love through an honest recollection of his memories. Elephants never forget.
Forest Hills Drive: Homecoming on HBO (Trailer)
Villains, here's the trailer to our upcoming documentary concert of the Forest Hills Drive Tour debuting January 9th on HBO and HBO Now.