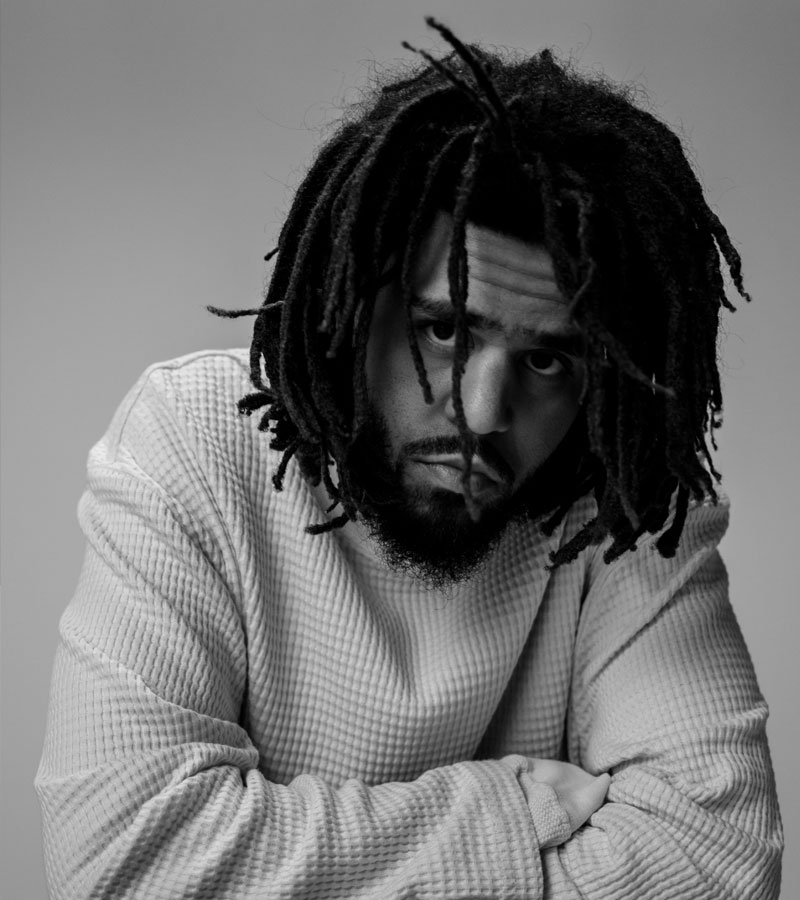 A North Carolina native, Cole grew up with a mother who loved rock and folk while his father was a fan of hardcore hip-hop artists like 2Pac and Ice Cube.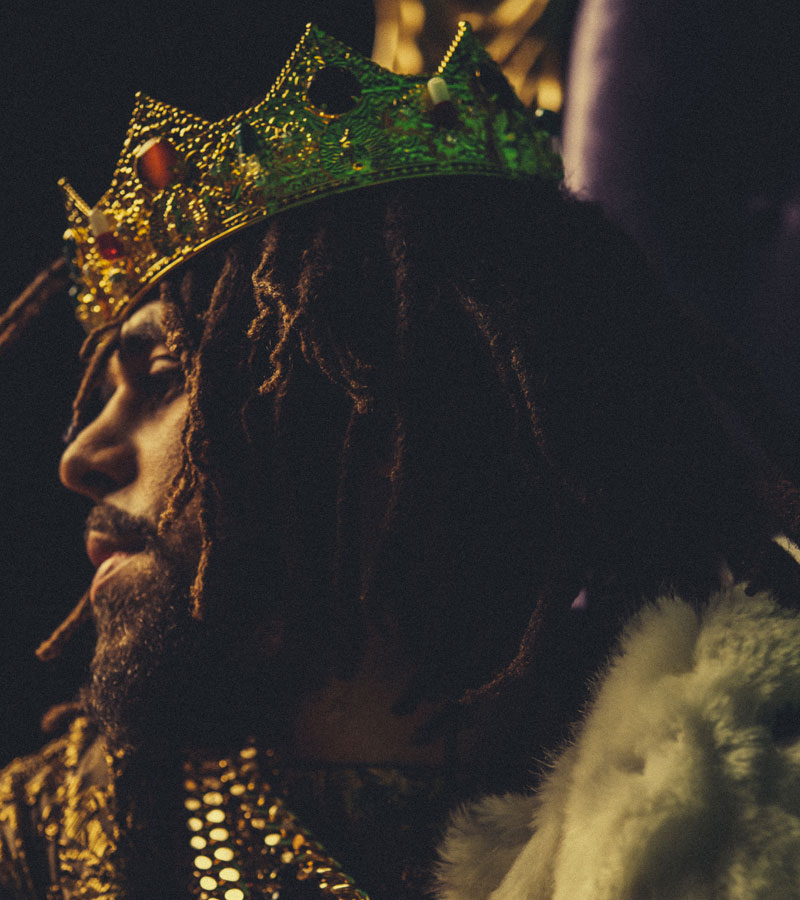 Since 2013, Cole has conducted an annual tour called "Dollar And A Dream" where fans willing to pay one dollar are treated to tracks from his early work.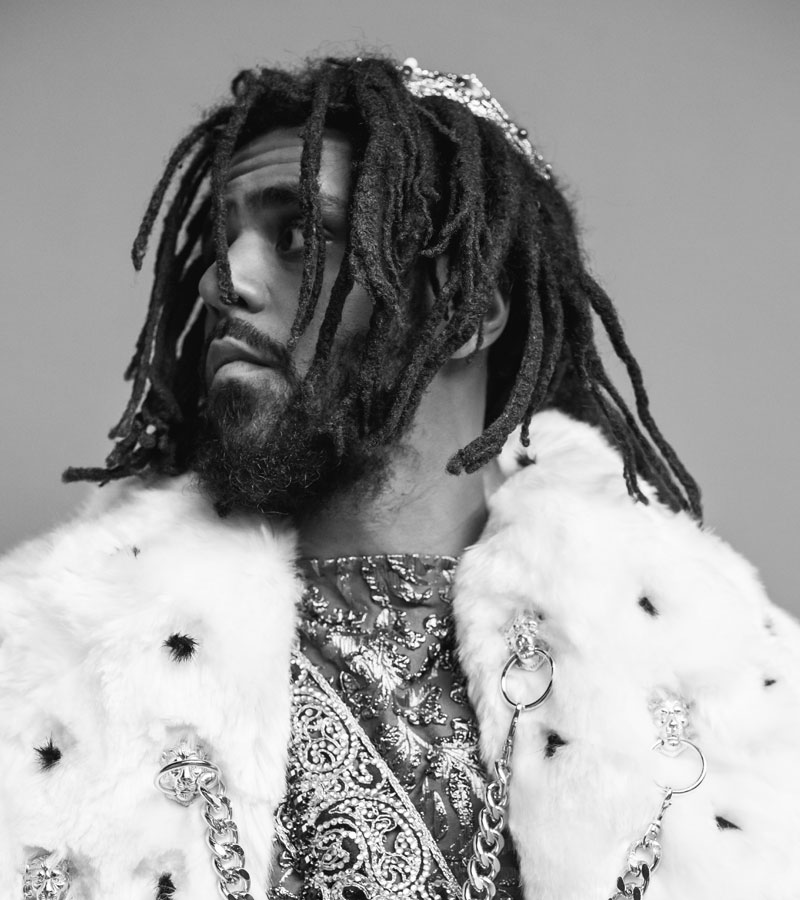 J. Cole was the first artist signed to Jay-Z's Roc Nation label who released his official debut, Cole World: The Sideline Story, which debuted on top of the Billboard 200. Featuring the single "Power Trip". Born Sinner followed in 2013 with guest appearances from Miguel, TLC, and Kendrick Lamar.
J. Cole
London - BIA Feat. J. Cole
The feature run continues with a new one with visuals across from the pond.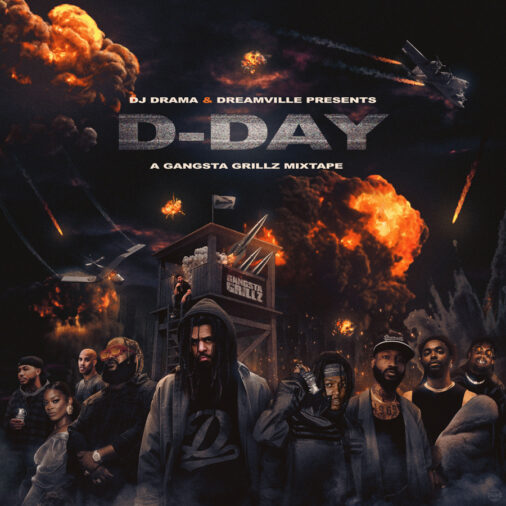 D-Day: An Gangsta Grillz Mixtape
Surprise Ya'll, we linked up with D.J. Drama to drop a Gangsta Grillz right in time for the fest.The whole Dreamville roster is here with features from Kenny Mason, Sheck Wes, 2 Chainz, Ferg,G. Perico, Reason, Young Nudy and of course DJ Drama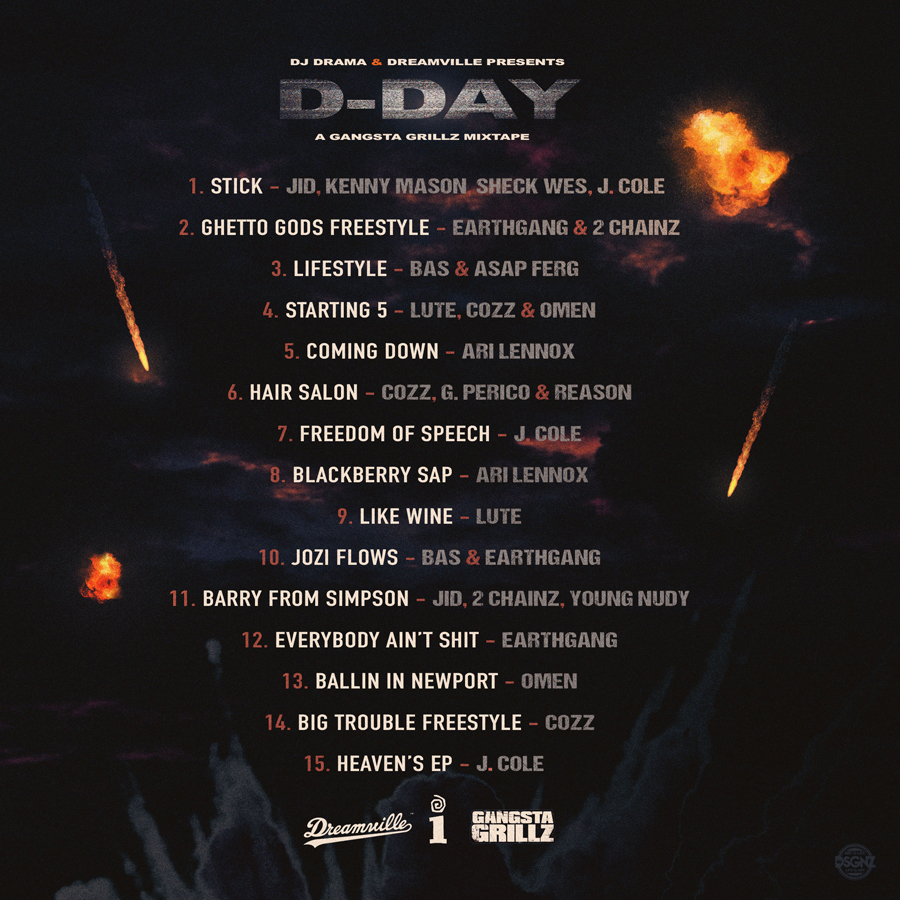 Listen to D-Day: A Gangsta Grillz Mixtape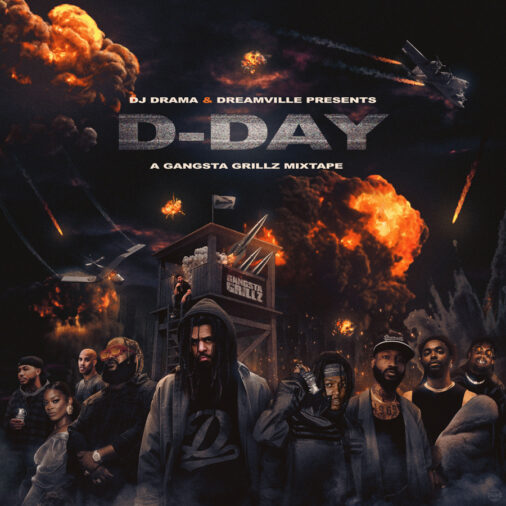 D-Day: A Gangsta Grillz Mixtape
DJ Drama & Dreamville presents D-DAY💥 A Gangsta Grillz Mixtape #Dreamville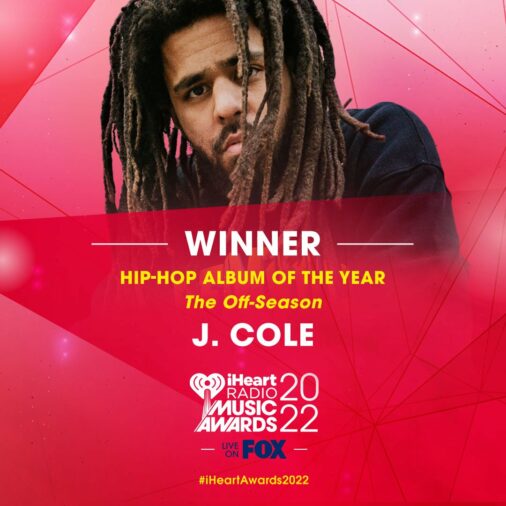 The Off-Season Wins Hip-Hop Album of The Year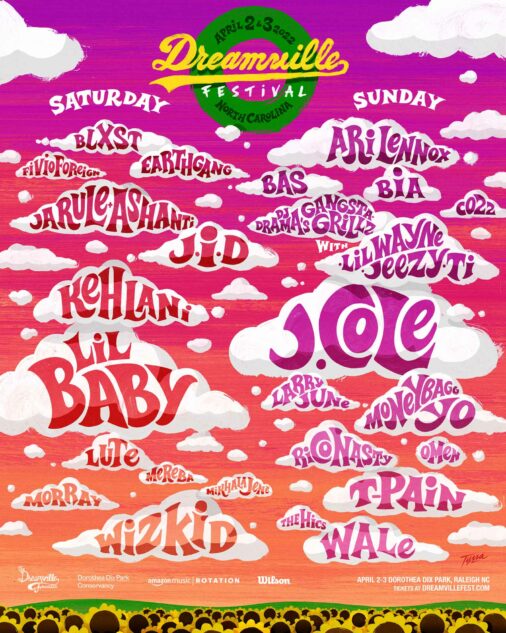 Dreamville Fest 2022 Lineup Announcement
See you in April! 🌻 tickets 🎟 at DreamvilleFest.com #DreamvilleFest #Dreamville
.
SATURDAY🗓 Blxst, EarthGang, Fivio Foreign, Ja Rule + Ashanti, J.I.D, Kehlani, Lil' Baby, Lute, Mereba, Mikhala Jene, Morray, Wizkid
.
SUNDAY🗓 Ari Lennox, Bas, Bia, Cozz, DJ Drama + Lil' Wayne + Jeezy + T.I., J. Cole, Larry June, Moneybagg Yo, Rico Nasty, Omen, T-Pain, The Hics, Wale
The Jackie (Live From The Off-Season Tour)
Directed by Kian Broder Wang
Produced by Simon Chasalow
Stream "The Jackie" ft. J. Cole & Lil Tjay
This video is a thank you to everyone who was involved in making this tour so special. Production crew, band, management, Dreamville, 21, Morray, Bas, Druski and their teams. And most important, all the people that spent their time and money to come see our show. Hope you enjoyed it as much as I did. See you on the next one. – Cole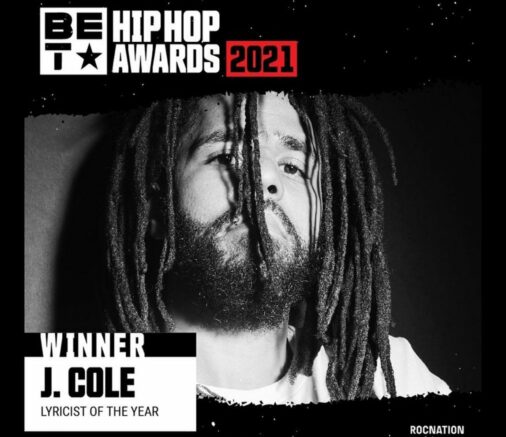 J. Cole Wins Lyricist of The Year BET Hip Hop Awards 2021
Congrats to Dreamville own and Head Honcho J. Cole brining home the 'Lyricist of The Year' award at this years BET Hip Hop Awards.
Idea Generation Ep. 2 - Ibrahim Hamad
Manager and music executive Ibrahim Hamad takes us on his long journey from meeting a then-unknown rapper named J.Cole in college to becoming his manager to helping him build a label, a festival and a media company as partners. Modest and soft spoken, for Cole's entire career Hamad has balanced friendship and business, acting as a sounding board, idea man, and relentless executor. And he learned how to do it all while on the job. In this episode he explains how he gets the best out of J.Cole, the pressure he puts on himself, and his vision for the future of Dreamville.
Poke It Out - Wale Feat. J. Cole
New Folarin & Cole World.
Dreamville Fest coming in 2022!
A word from our favorite news anchor. Dreamville fest is returning in 2022, April 2nd and 3rd. Head on over to Dreamvillefest.com for further info. We back outside!🌻☁️
Directed by Jordan Riggs
Heavens EP Freestyle
Directed by Simon Chasalow
The Jackie - Bas Feat. J. Cole + Lil' Tjay
Summers heating up and Bas jumped in with Cole World and Trench Kid on the record. With Cameos from RDC World this is an anthem for summer!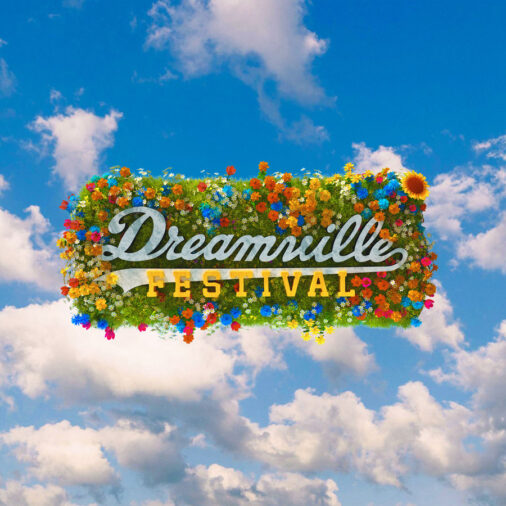 Dreamville Fest 2022 is coming!
🌻 See you in Raleigh, NC in April 2022! @dreamvillefest ☁️ Be the first to get alerted for tickets 🎫 Sign up now at Dreamvillefest.com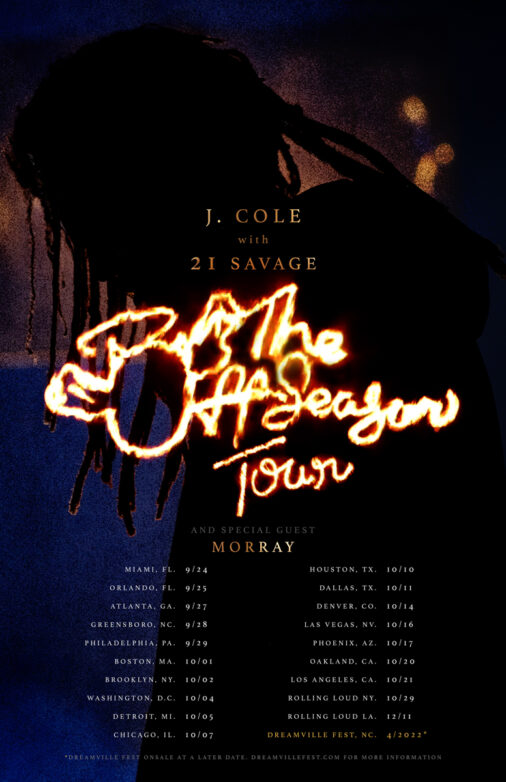 J. Cole Announces The Off-Season Tour
Like Cole says "I'M BACK OUTSIDE!" we're very excited to announce The Off-Season tour coming this fall. J. Cole alongside 21 Savage will hit the road this September – October with special guest Morray. Tickets will be available on Friday June 25th.
>Dates
THE OFF-SEASON TOUR DATES
September 24 – Miami, FL – FTX Arena
September 25 – Orlando, FL – Amway Center
September 27 – Atlanta, GA – State Farm Arena
September 28 – Greensboro, NC – Greensboro Coliseum Complex
September 29 – Philadelphia, PA – Wells Fargo Center
October 1 – Boston, MA – TD Garden
October 2 – Brooklyn, NY – Barclays Center
October 4 – Washington DC – Capital One Arena
October 5 – Detroit, MI – Little Caesars Arena
October 7 – Chicago, IL – United Center
October 10 – Houston, TX – Toyota Center
October 11 – Dallas, TX – American Airlines Arena
October 14 – Denver, CO – Ball Arena
October 16 – Las Vegas – MGM Grand Garden Arena
October 17 – Phoenix, AZ – Phoenix Suns Arena
October 20 – Oakland, CA – Oakland Arena
October 21 – Los Angeles, CA – The Forum
Video: p u n c h i n ' t h e c l o c k - J. Cole
Video: a p p l y i n g p r e s s u r e - J. Cole
Video: a m a r i - J. Cole
Directed by Mez for Heirs Entertainment
Listen to The Off-Season by J. Cole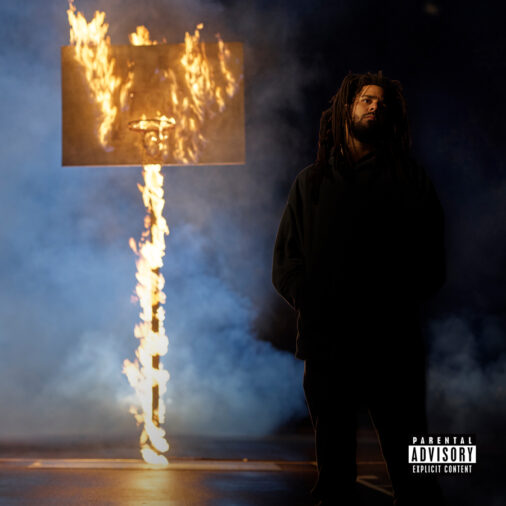 The Off-Season
The Sixth Studio album from Grammy Award winning recording artist J. Cole
L.A. Leakers & J. Cole
Almost 12 years in the making, North Carolina and the Los Angeles Leakers finally collide for Freestyle #108 featuring one of this generation's greatest hip-hop artists, J. Cole.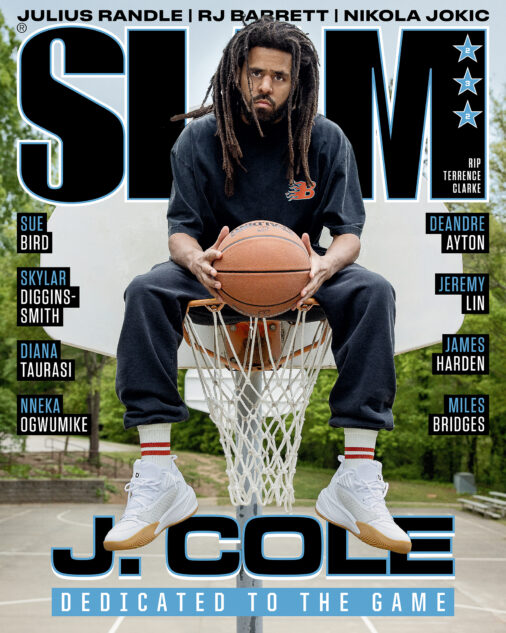 J. Cole x Slam Magazine
As J. Cole transitioned from up-and-coming rapper to full-blown vet, he came to a realization: staying sharp and fighting off complacency ain't easy. Inspired by his love for basketball and his desire to remain on top of the game, the 36-year-old has been treating music like a competitive sport while he readies his next project: The Off-Season.
Doc: J. Cole - Applying Pressure - The Off-Season